Christmas has come and gone for another year. It was a wonderful day with family and good food. Matt, Mike, Shannon, Alfie and the kids were here for Christmas Day afternoon. Jon and Amanda did not come down from Bangor, as she is close to her due date and too uncomfortable for traveling.
Here is a picture of Comet who was NOT impressed at having to wear reindeer antlers!!
This is a picture of Kaleigh and her Christmas collage she made. It took her several days of cutting and gluing to finish it.
And here is Zachary who got his first guitar that he has been wanting. He looks pretty happy!!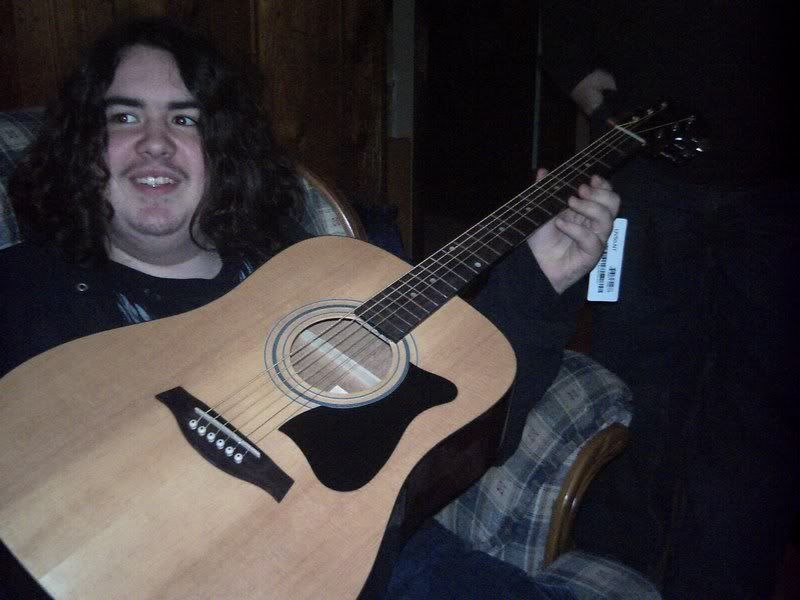 Now that the rush of the holidays are about over; I can get back to working on my stitching and quilting again. Happy Holidays everyone.
Nikki