I fell in love with this small Sampler because of the blue colors. I am very fond of blues; so I had to stitch it. It is from a older hardcover book called Exquisite Miniatures by Brenda Keyes. I found the book online and set to work on it. I had a mat cut, and bought a lovely frame, very similar to the finish in the book. I just love how it turned out.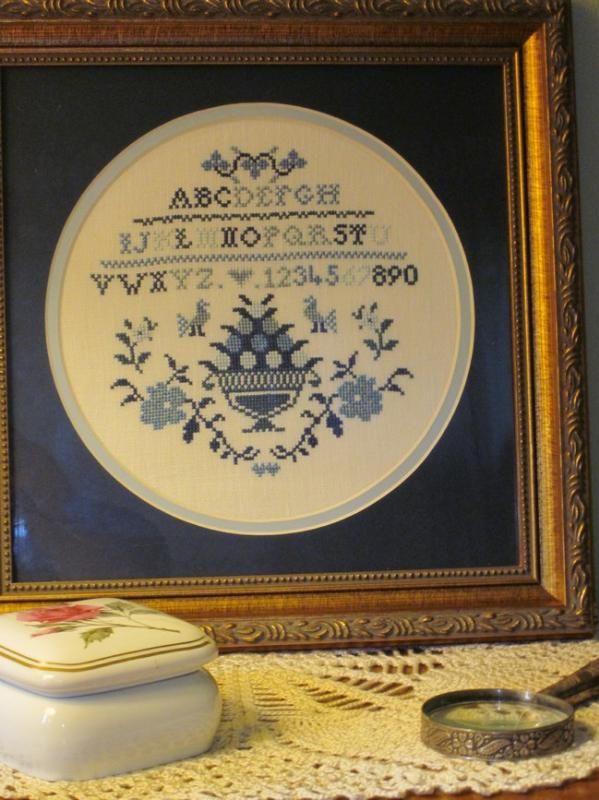 I have been trying to finish some WIP that I dug out of a drawer. I am afraid I have many many many of them. This is Just Nan's Needle Story just needing the beads and charms now and it can be framed.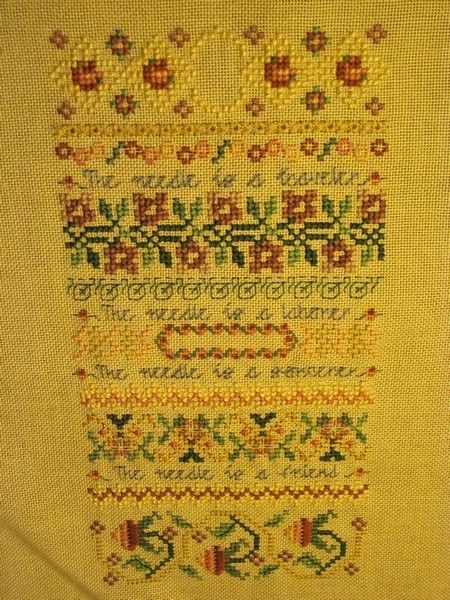 Here is another really really old WIP from a Stoney Creek magazine. I love the colors, as that is what is in my bedroom. Mostly just have the border to complete.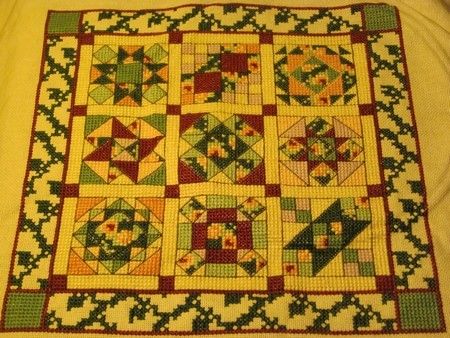 Thank you for stopping by....have a great week. Nikki