The days really flew by this month with all the preparations for Christmas. I had all my 4 grown children and two grandkids here for Christmas Day. It was exciting and fun, and very very tiring. My kids gave me the best gift, a Digital Picture Frame that will show a slide show of photos and I can add music too.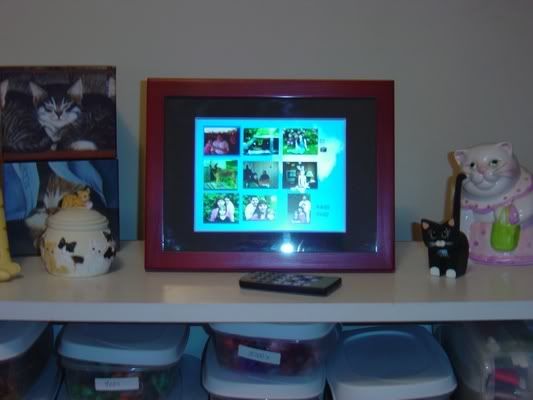 I didn't get much stitching done over the holidays, but before Xmas I did get a bit more done on Golden Dreams.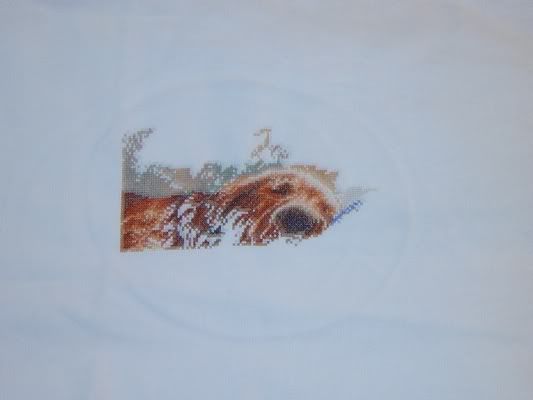 Here is the "REAL" dog I think the stitched piece will look like when it is finished. This is Comet.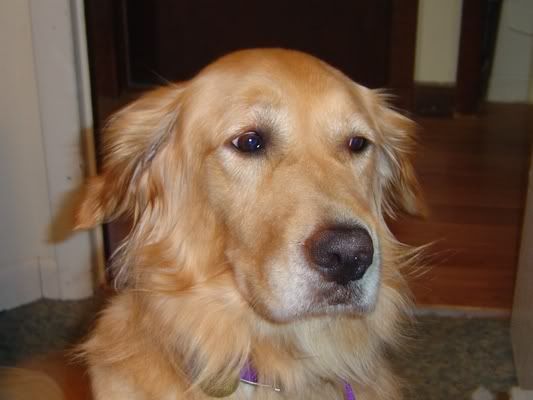 Since Xmas is over with, I have been working on a stitching project with 15 other ladies from an online group I belong to. It is for one of our members who had twin grand babies, a boy and a girl pass away as infants. We all decided to stitch this beautiful tribute to them. It is called Angel Kisses and we have all stitched a small section of it. I am next to the last to stitch, then it goes to the last stitcher, who will wash it, and have it framed. We have been working on it for almost exactly 1 year.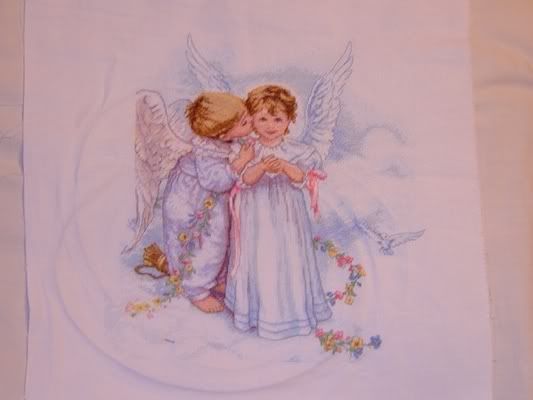 It is almost New Years Eve, and I plan to stitch a Happy New Year design and enter a online contest with it. More about that later.