The tree is completely decorated now, and my shopping is all done. Yesterday I finished up the last of my cross stitched ornaments, and got everything on the tree. All the presents are wrapped, and I just have to wait for Christmas to come now. We are having another HUGE snow event today with 6 to 10 inches of snow predicted, and then sleet and freezing rain on top of it. I will make a beef stew early, and then if the power goes out later, we will have FOOD at least !! Heat, maybe not, but food....yes!! While the stew simmers I think I will work on my Golden Dreams XS for a while. I think I am tired of Christmas stitching for this year.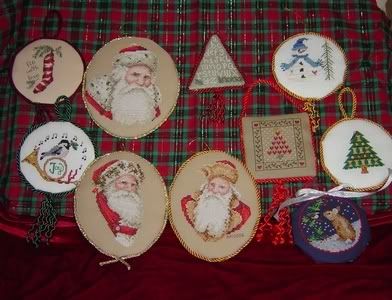 I stitched these 3 Santa's last year, but never got them made into ornaments until yesterday. The rest I have stitched this fall.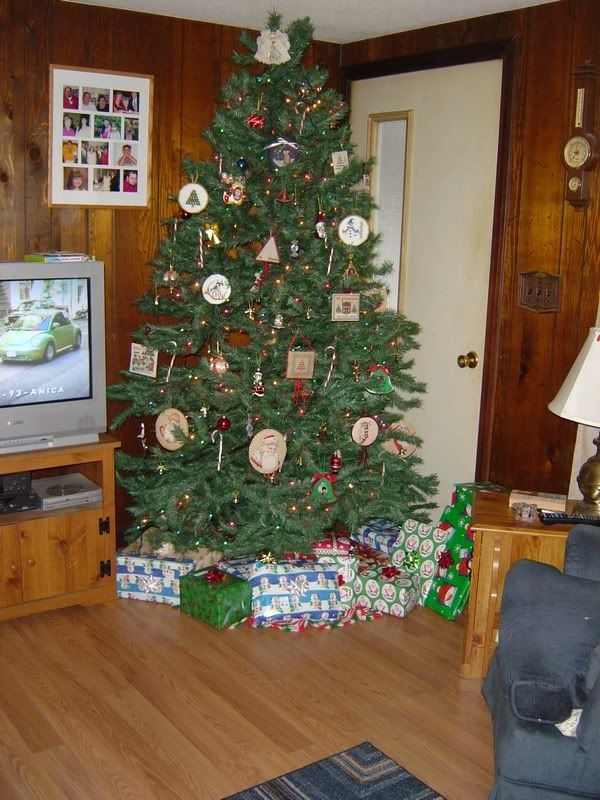 As you can see, we don't have much room in the living room for a big tree, but I have SO MANY ornaments, we need a big tree.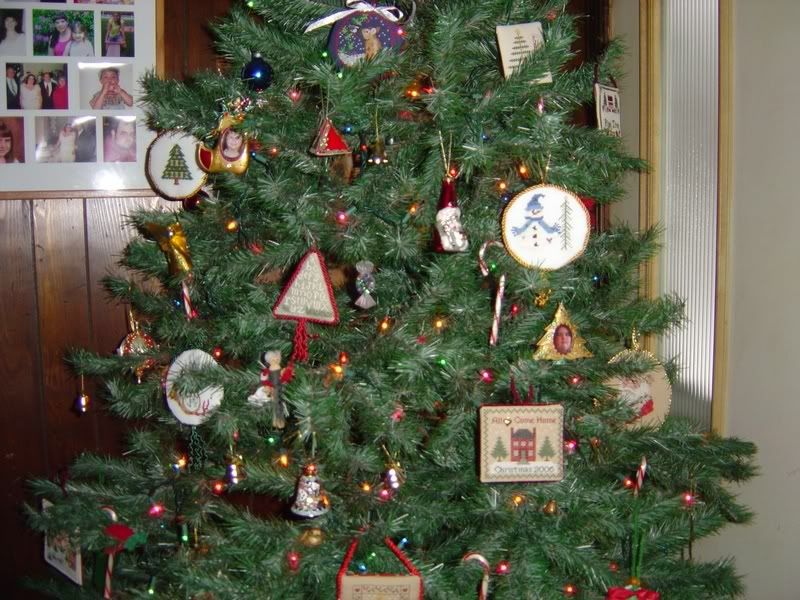 Just a close up of some of the ornaments.