I have today off from work because of Martin Luther King Day, and it was so bitterly cold too. This morning it was minus 10 degrees here. Brrrrrr. Even the dog didn't want to stay out long.
I got a lot of stitching done this weekend. I am making a needle case for my daughter-in-law's, mother. She and I share the exact same birthday, Feb 22; and she is also a cross stitcher. The design I chose is called AY's Necessities from Historic Stitches. Here is a picture of what the finished project will look like. The needle book is the Octagon shaped item. This is the FRONT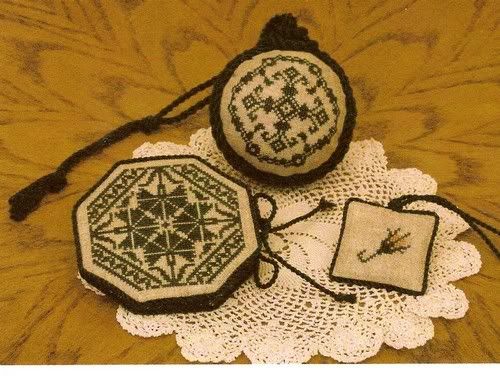 This is the BACK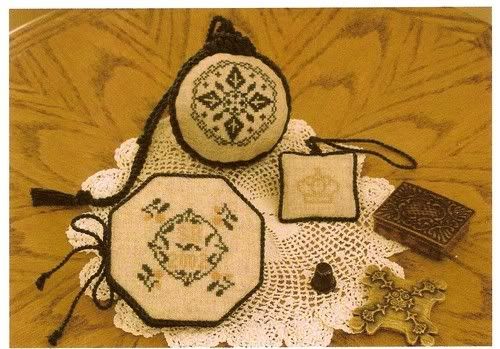 Here is the INSIDE, with a little pocket for scissors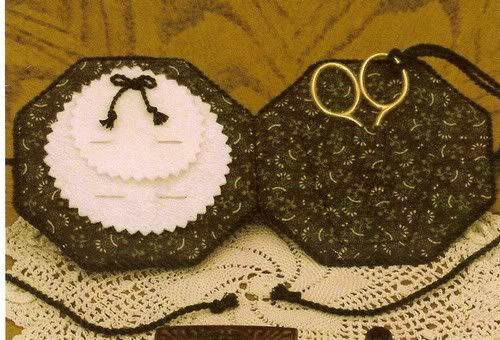 Here is my work in progress so far. I finished the stitching. The basting lines will come out after I cut it. I decided to stitch it on 32 ct Jobelan, the color Sapphire ( which is a greenish blue). I just need to get the lining fabric, which I think will be some sort of a pink small print, then I can put it together.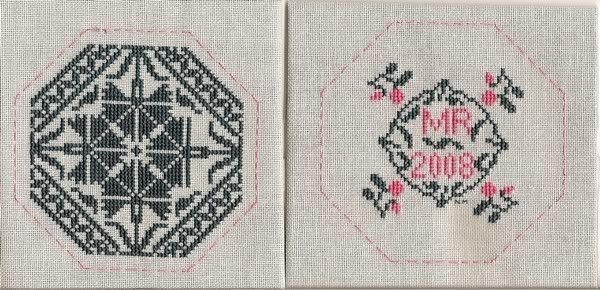 I also began another 2 blocks for my Erica Michaels Sampler Book, C & D. Here is my WIP so far on "C".
Keep warm; think SPRING !!!