Well, my long weekend is over, and was too short, as usual. I did manage to get some good long hours of stitching in, especially yesterday. I finished another Block in the Erica Michael's Sampler Book, the letter "C".
I also began a new ornament for Christmas 2008. It is by Milady's Needle called Sampler Christmas. I am stitching this on Parchment 32ct Jobelan with DMC. This is what the finished ornament will look like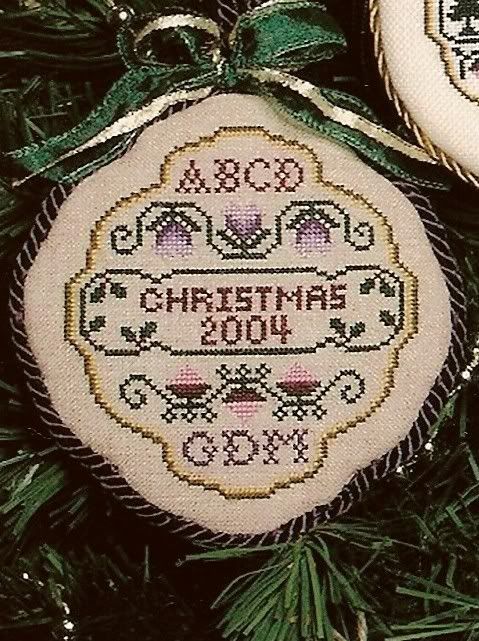 This is my progress from last night, and working on it at work, during my afternoon break
The days are getting longer. I get out of work at 4:30 PM, and it is actually still light out now, and stays that way on my drive home.