Today is the first day of my long Memorial Day weekend, and I am starting it off with a trip to my LNS shop, with a stitching friend or two. It's called Stitcher's Corner in Wiscasset Maine, and I only get there once or twice a year. I am needing some speciality threads to complete my How Does Your Garden Grow project, plus I am sure I will find a bunch of other goodies that I just cannot live without!!! Look out VISA card. LOL
Here is my progress so far on the Stitcher's Wallet. This is stitched over 1 with Caron Waterlillies Silk thread, which is so fun to work with.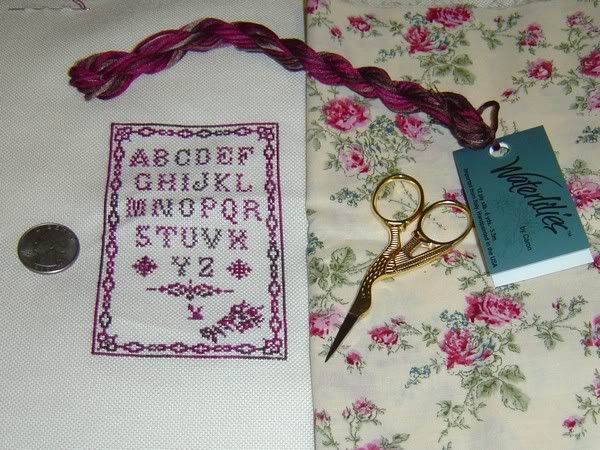 I have just barely begun Part 5 of the How Does Your Garden Grow from Papillion Creations. I got ONE Butterfly of Part 5 done this week!!! I will work on it this long weekend. Here is my WIP so far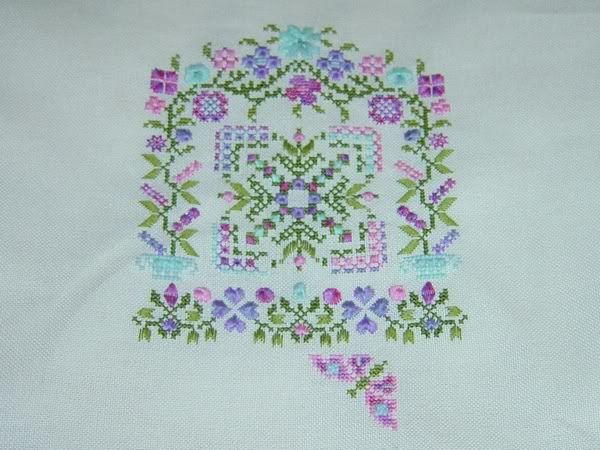 I hope everyone has a relaxing and safe Holiday Weekend.
Nikki