Well yesterday's trip down to Wiscasset and the Stitcher's Corner with my friend Cindy was wonderful. I found all the specialty threads I needed, and a couple of charts I just couldn't leave there !! Ribbons of Hope is by The Needles Prayse. My sister in law has breast cancer, and I will stitch this for her, and maybe for some charity quilt squares. The other chart I just fell in love with the colors, and the idea of it. It is called Amish Trip Around The World from Nancy's Needle. It is done on 18ct mono canvas with Caron threads. I might just try it on evenweave, maybe with Pearl Cotton?? Or I may just try the canvas. As you can see by the colors of this chart, and my other stitchings, these are MY COLORS, and I was just drawn to the chart and had to get it.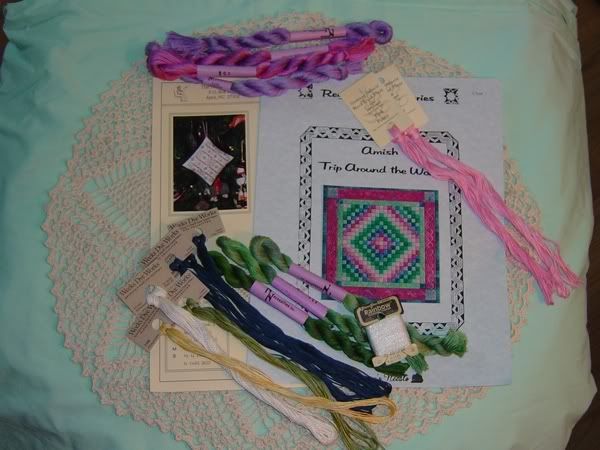 Here's a close up of the Trip Around the World. Isn't it GORGEOUS !!!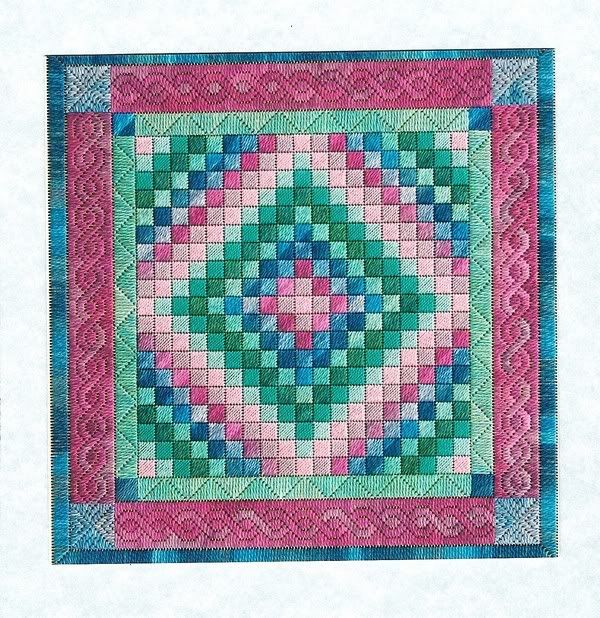 I finished up Part 5 of the How Does Your Garden Grow this morning while I watched the finale episode of The Tudors on Demand. Boo hoo; will have to wait for Season 3 to begin now. I LOVE that series. Here are the butterflies from Part 5completed. Cannot wait for Part 6 now!!!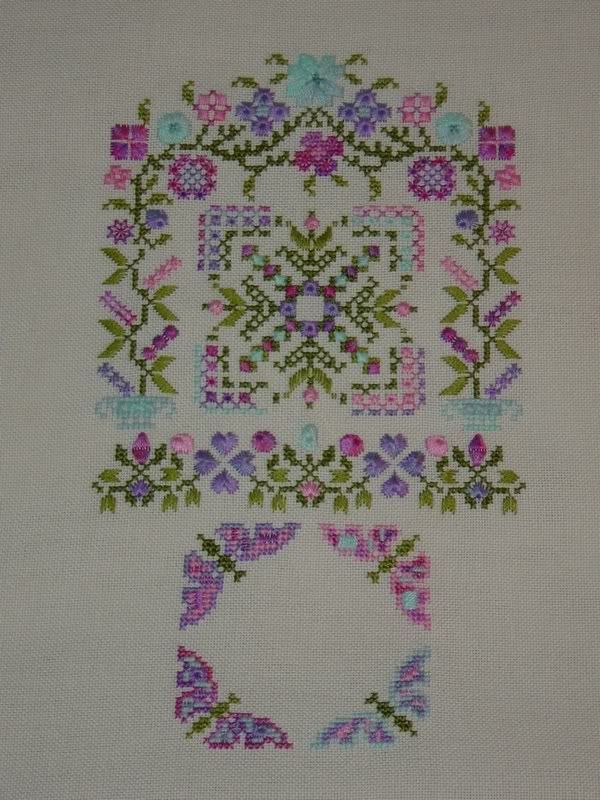 I think I might get out a WIP to work on for the rest of the holiday weekend. Maybe my New England Sampler....hmmmmmm, let me go look. Have a great weekend.
Nikki