Today is the day we honor those that gave the ultimate sacrifice for their country. I have been blessed not to have lost anyone in my family who served in the Military. My husband was a Marine during Vietnam, and my father in law was in the Navy during WWII, so we have Veteran's in our family.

This year I decided that I needed to do something special. I chose a name from the American Soldier's Memorial Project. It is a young man who lost his life for his country, who lived in my state. I will begin cross stitching a Memorial piece to be sent to his family in memory of him.
This is the piece I chose. It is called Red, White & Blue by Vicki Hasting. I will be adding his name to it also. What better way to honor the memory of a fallen hero on this Memorial Day.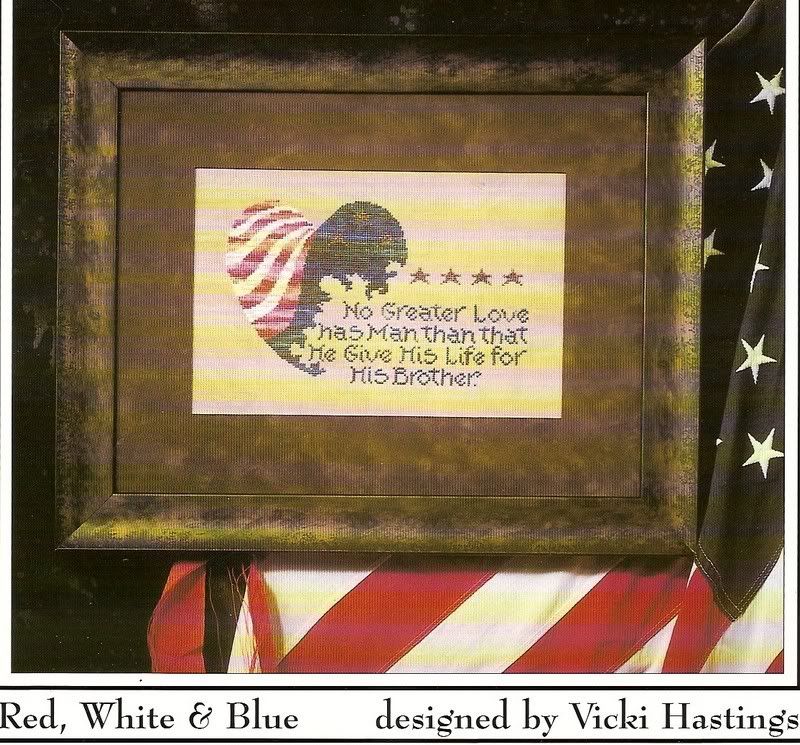 Have a safe and happy holiday.
Nikki