I guess we need the rain; but gosh darn; I work
inside all week long, and so look forward to a
sunny nice weekend. Sigh.
I worked all week on two of my stitching projects. Here is the progress so far on the
American Solider Memorial Project. I started
stitching it on Memorial Day.
I am using 32 count Lugana in Ivory, and decided to use DMC instead of the handyed floss it called for. I think it looks good, and am happy with the effect.
The 2nd project I have gotten some done on this week is the New England Sampler, by Ginger & Spice. I will have to admit this is a HUGE project for me, and I will be soooo glad when the row of flowers is finished!! I just have some lilacs to stitch in that row now.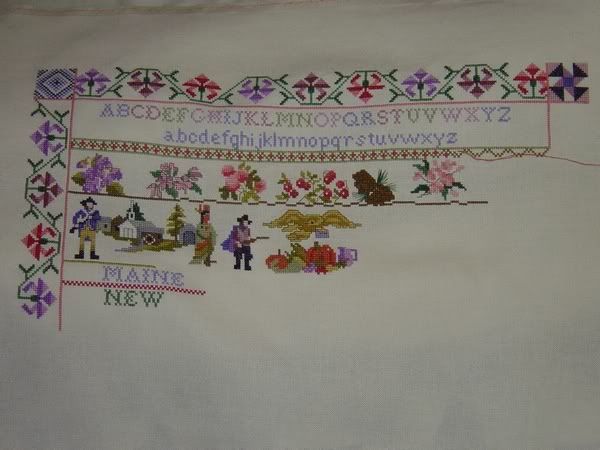 Let's see how much I can get finished over this rainy weekend. Enjoy your weekend too.
Nikki