I haven't posted in such a long time. Shame on me. I have been in such a stitching slump recently. I haven't really done any stitching to speak of in months. I have had some medical issues too, so that has put a damper on my feeling like doing anything. I did finish the Blue afghan, but then boxed it up for next Christmas as a gift. Here is what it looks like.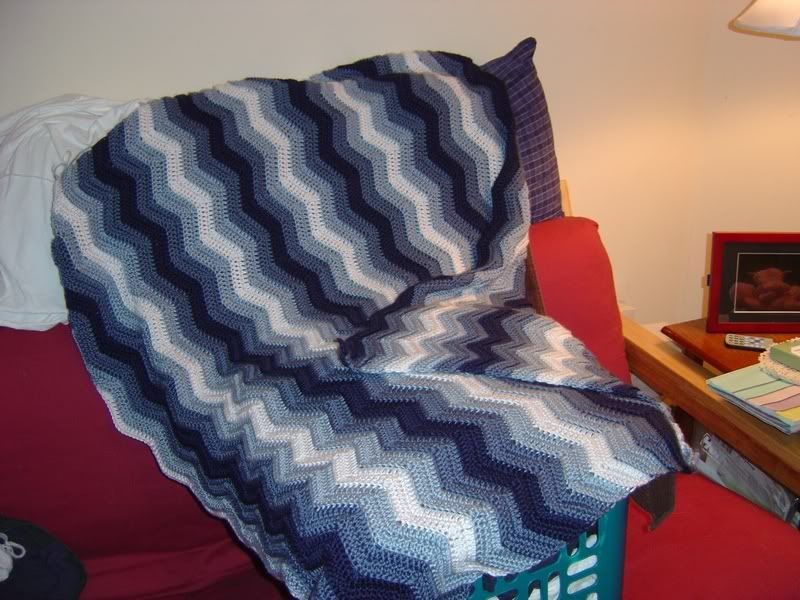 I also did some knitting for a friend of my son who had a new baby girl in January. I made her a hat and mittens.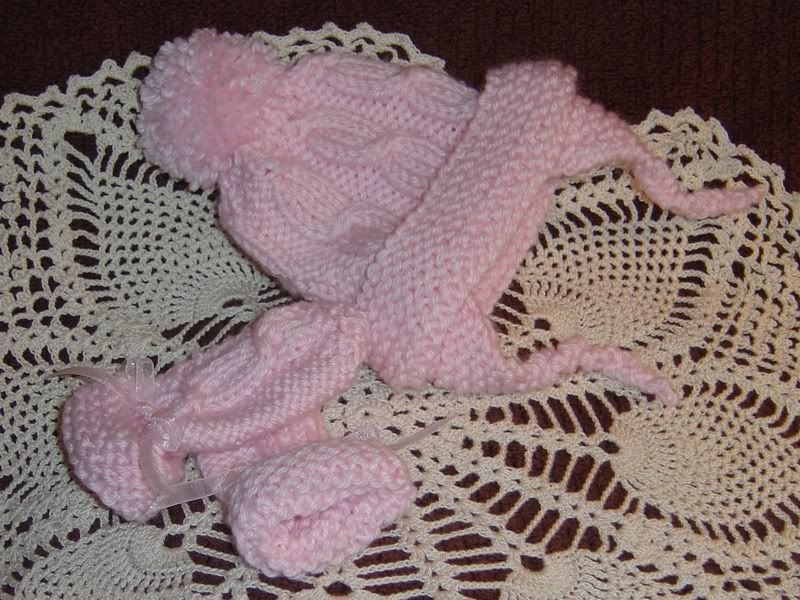 I also stitched her mommy and daddy some little footprints with her name
The only real stitching I have done since January is a new project I started. It's called Wild Flowers from the Feb 2009 Stoney Creek Magazine. Here is what the finished project will look like and then my WIP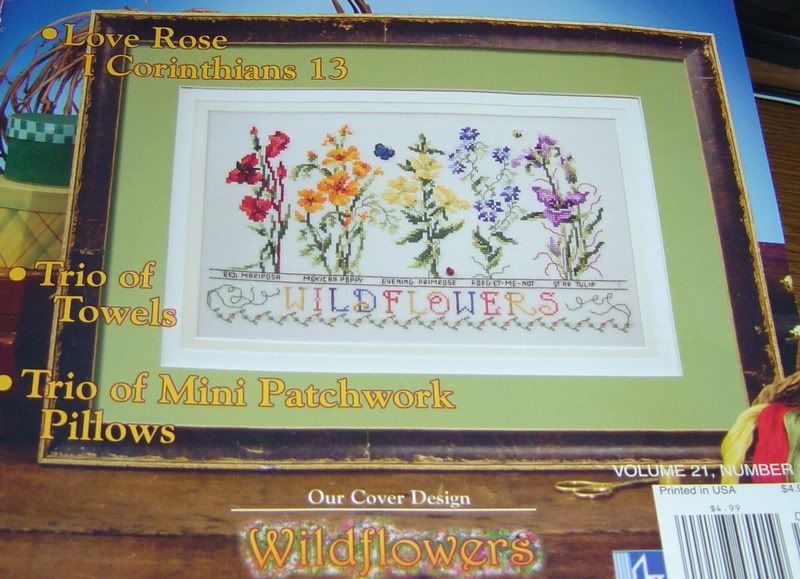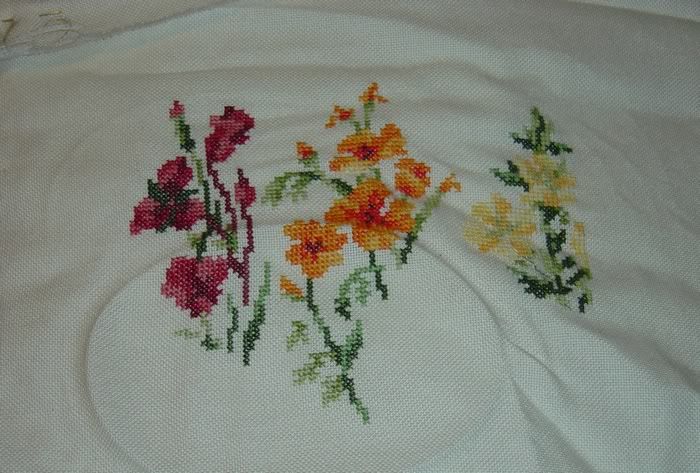 It's good to be back posting. Maybe it will make me want to pick up my stitching more often now !!!
Nikki