Here is a stitching I did for a friend of my daughter who had her baby on June 3. I mounted it in a Photo Album I bought at the Christmas Tree Shop. I think it turned out really cute, and the mom loved it.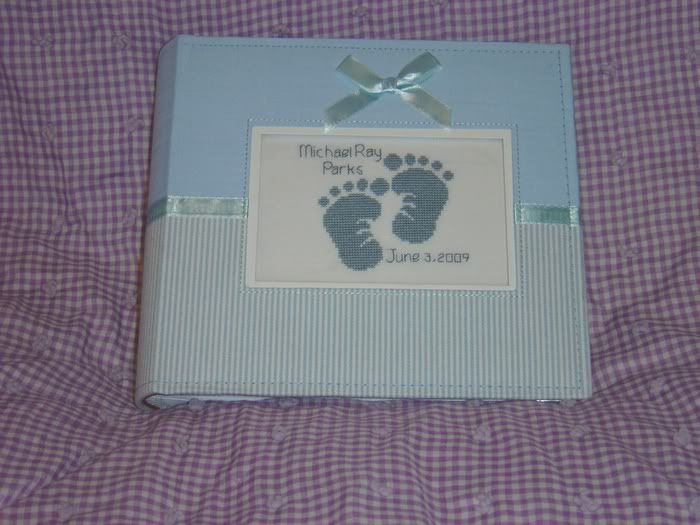 And here is a picture of baby Michael who I stitched it for
I have some news to share, but will leave that for another post, hopefully by this weekend, and more pictures. Stay tuned!!!
Nikki