I had been in a stitching slump for a while now. What with the holidays and the birth of my new grandson there were "other" things to do and think about. I did manage to finish the Teddy Bear Vervaco design for my grandson Benjamin and frame it and give it to my son and daughter in law.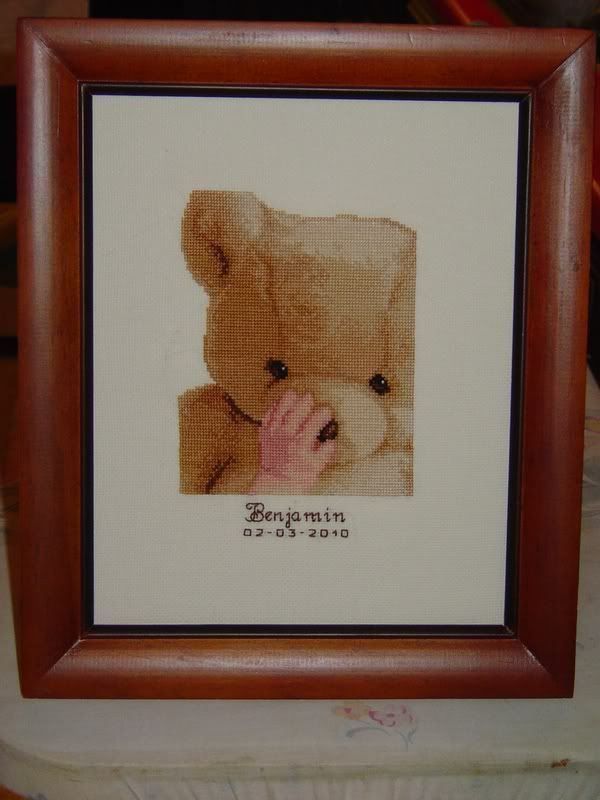 I have also started a Stitch Along, well two of them actually. The first one is from a Blog and is called My Little Heart. There will be a sqaure for each month of 2010. Here is what I have done so far.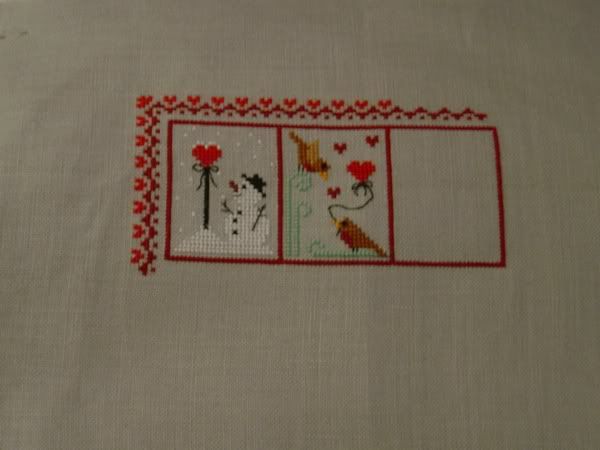 I am also stitching the EMS Flower series Stitch Along for 2010. I have almost completed January's square so far. Februay's is violets, and March has not been released yet. Here is my progress so far.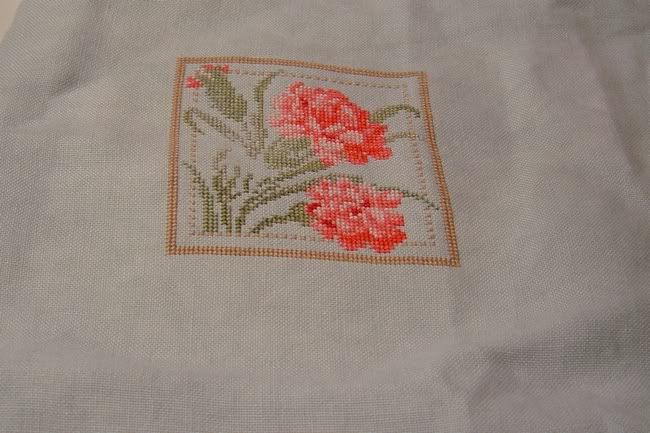 I also began Lizzie Kate's ABC Lessons and here is my progress . I think it will be for my grand daughter who will be 10 years old this May.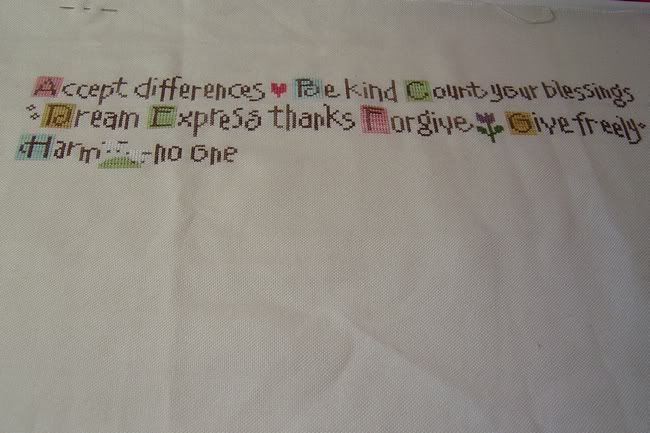 It feels good to get my stitching Mojo back.
And last, but certainly not least is my sweet little punkin grandson, Benjamin. He is 3 1/2 weeks old now. Here are a couple of pictures from the past few days. I won't get to see him again for another 2 weeks, but my son keeps me well supplied with pictures via email.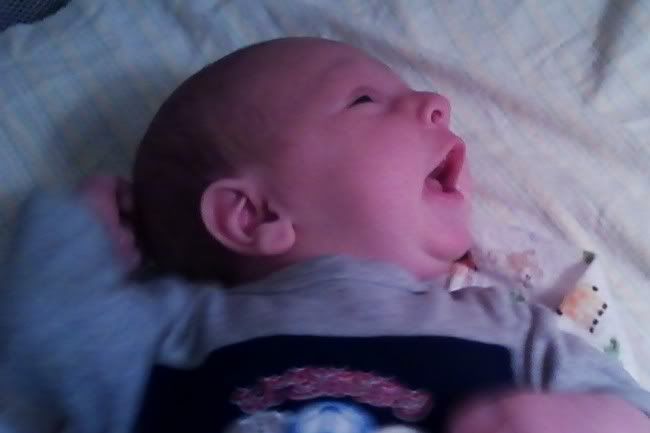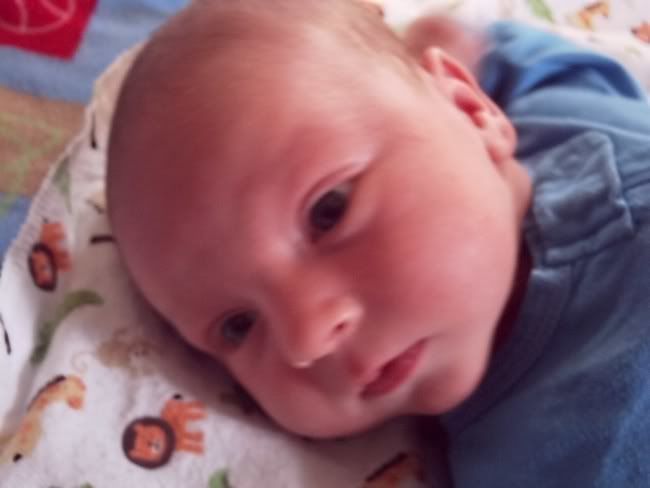 Nikki