I have taken today off from work to get some shopping errands done before the Easter weekend. The rainy cold weather is gone, and it is in the 60's today and sunny. I will be going to see my new grandson Benjamin tomorrow. I haven't seen him for several weeks. He is 8 weeks old now. Here is a recent picture from a few days ago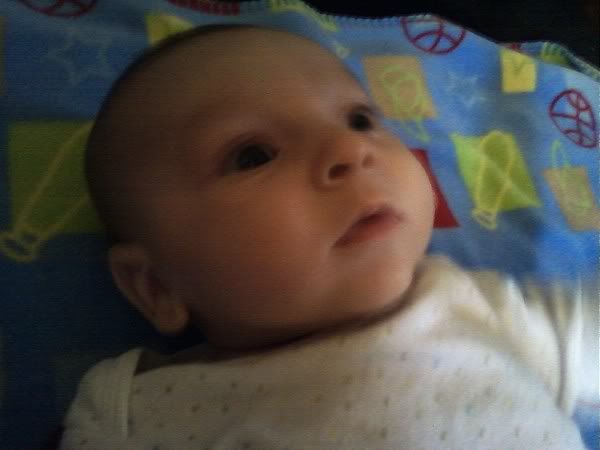 I did get some stitching done this week, but not as much as I had wanted. This is my progress on the EMS Floral SAL. April's flower has been posted and it is Sweet Peas's. I had tried to get March's daffodils done by April 1, but didn't quite make it.
I did buy some stash this week too. I got the Carriage House Samplings chart called "Early Maine Pincushion". SInce I live in Maine, I have been drawn to it. I hope to stitch it soon, and make it into a REAL pincushion that I can use while I am stitching.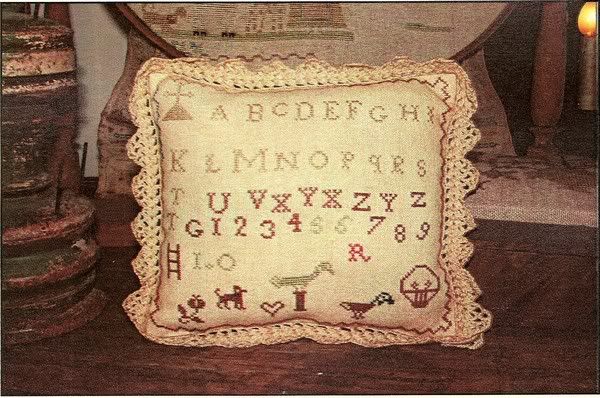 I am going to bake a ham for easter, and make a potato salad, and some fresh asparagus, and have a strawberry jello poke cake and chocolate dipped homemade macaroons for dessert. Happy Easter everyone.
Nikki