Here in Maine it usually isn't considered Spring until the first week of April, but it has been so warm for the past few weeks that I think it has arrived early! My daffodils are up 6 inches and will start to bloom soon and the crocuses are about to open.
Speaking of flowers, I got a little more stitching done on my EMS SAL. I just love the violets, so cheery and bright. Somehow you can really see the color of the fabric better in this picture, as it is a lovely pale green called Meadow Mist.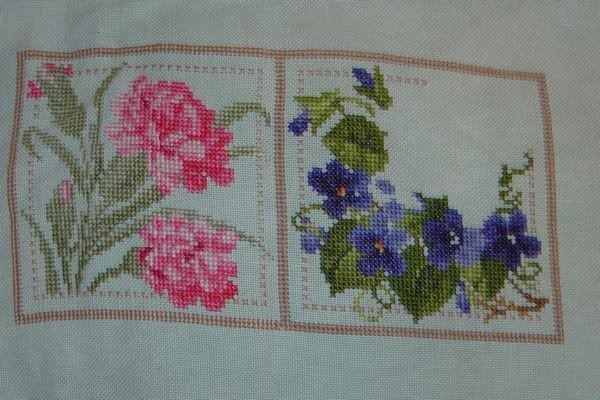 I think I may have to go stash shopping online soon. I have fallen in love with these two designs.
This is Honeysuckle Manor by Blackbird Designs
And this is Where Sticher's Gather by Victoria Sampler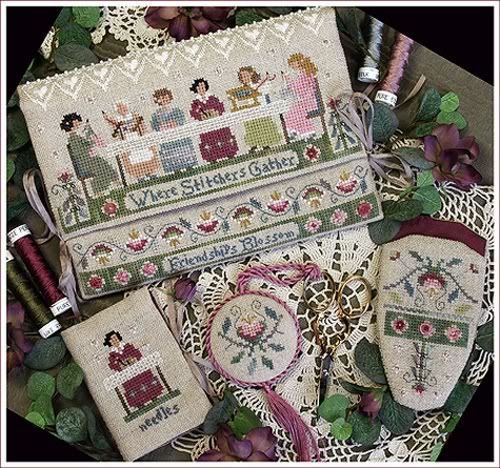 Here is the latest picture of my beautiful grandson Benjamin. He is 6 weeks old yesterday, and is smiling already.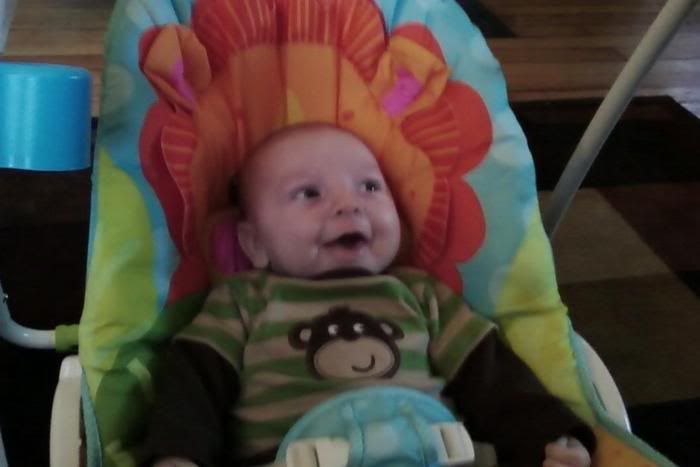 Enjoy the Spring weather where you are.
Nikki