It has been 7 months since my mother passed away. I was very depressed for several months, and also was finding it hard to see good enough anymore to do my cross stitching because of cataracts in both eyes. I am happy to say that I have had them both removed, the last one just last Monday, and I can see BETTER than new!! I was going through my stash today, and realized that I have 16, yes, SIXTEEN WIP's !!!!!!!!!!! I thought if I took pictures of them, and posted them here, it might shame me into finishing some of them. So here they are:
#1 Prairie Schooler Autumn Sampler
#2 EMS Quilt Square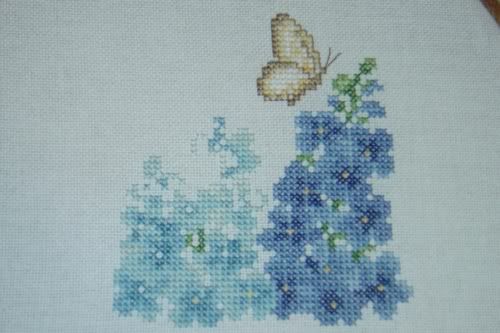 #3 PV Purr-fect Patterns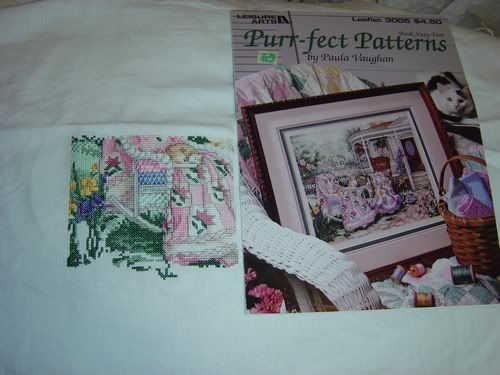 #4 Lanarte Summertime
#5 Stoney Creek Roses and Greens Sampler Quilt from SC magazine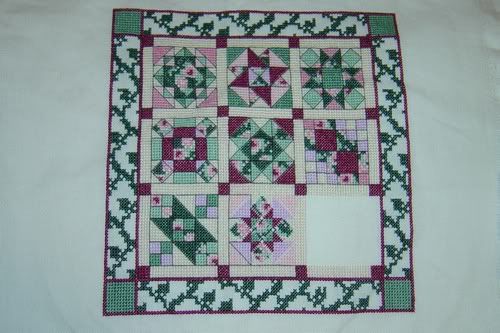 #6 Wildflowers from a Stoney Creek magazine I believe
#7 Golden Dreams a Bucilla Kit ( looks like our Golden)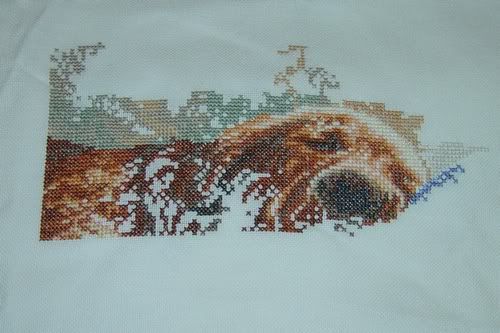 #8 Emma's Garden L&L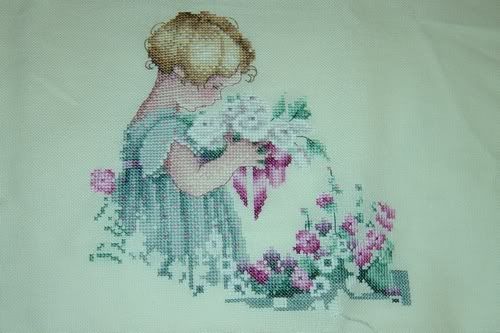 #9 America for the Soldiers Memorial Project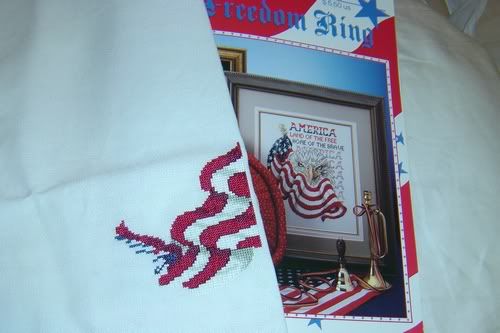 #10 Squares for Sampler Book from Erica Michaels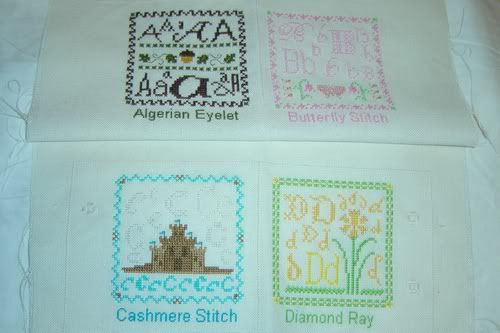 #11 Stitchers Wallet from Tempus Fugi website, it was a SAL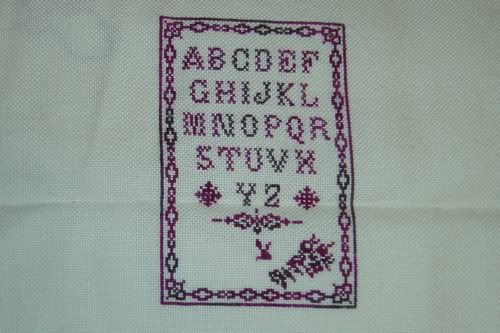 #12 Just Nan Needle Story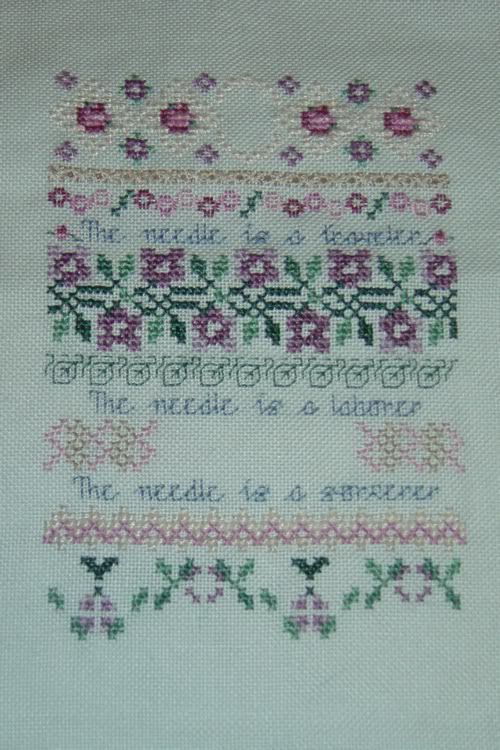 #13 Papillon Creations How Does Your Garden Grow SAL from last year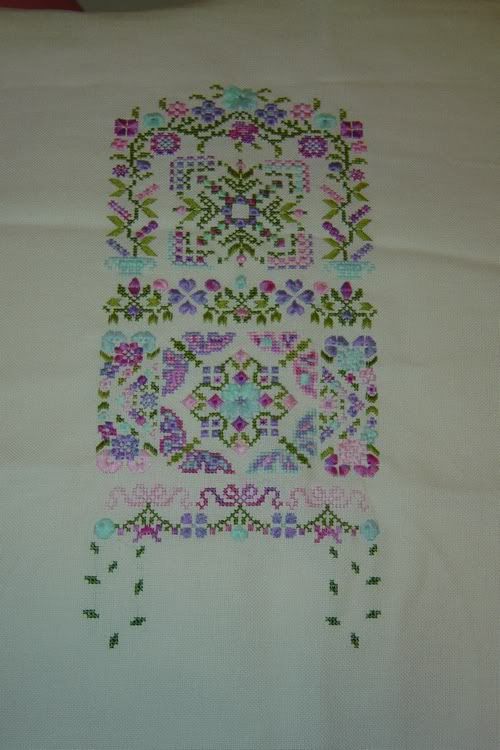 #14 Random Thoughts from The Drawn Thread done in Silks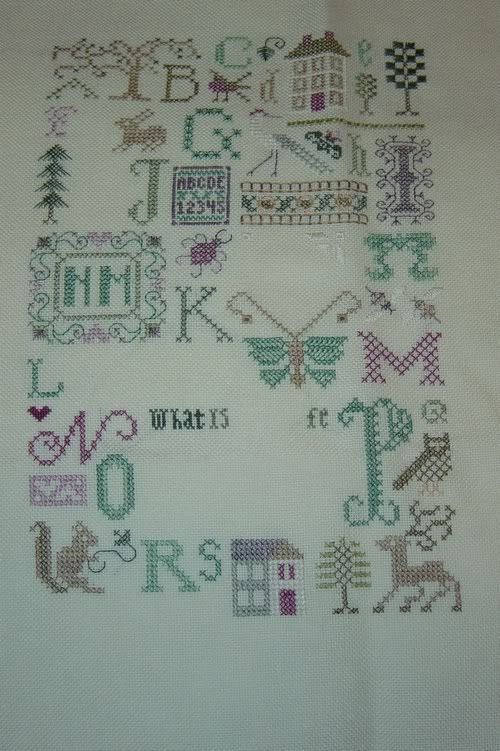 #15 EMS Flower SAL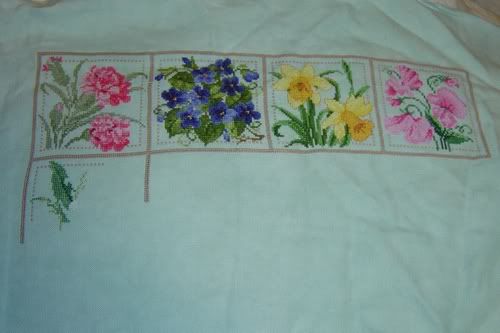 #16 Lizzie Kate ABC Lessons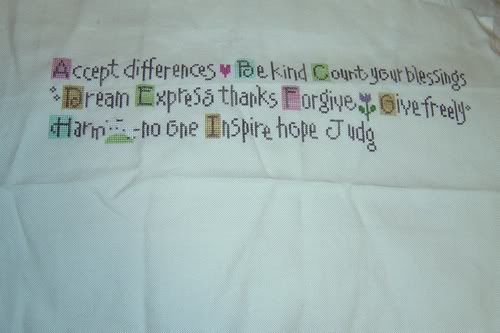 Am I crazy for having all these projects going at the same time? Maybe; but it's a good crazy!!!
Nikki