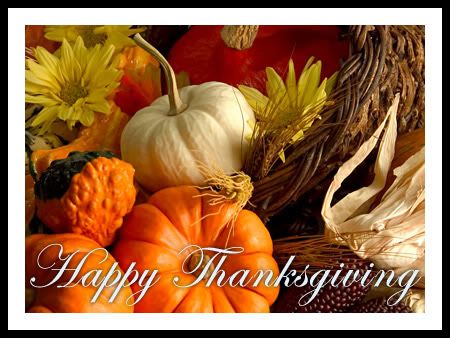 I am up early and making the most yummy looking Thanksgiving Day breakfast goodie, called
Mini Honey-Almond Cranberry Crostadas, don't they look good?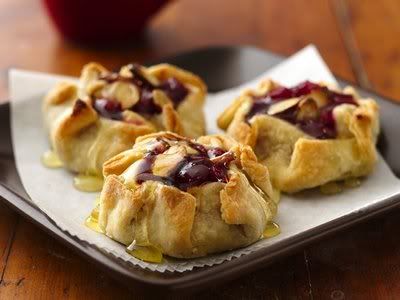 You can find the recipe here at the Pillsbury site:
http://www.pillsbury.com/recipes/mini-honey-almond-cranberry-crostatas/bc4db099-2f3b-47ad-9d1f-fc7f506cdc4c/
Thanksgiving came early for my cats, Rascal and Punkin. See what they are looking at out the window under our bird feeder? Wild turkeys. Sometimes we get up to 20 at a time out there. The cats go crazy and twitch and chatter at them and swish their tails back and forth.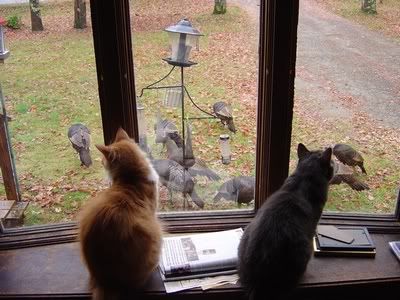 I am cooking a 13lb store bought turkey today, with mashed potatoes and gravy, stuffing in the bird, sweet potatoes and a green vegetable. And for dessert I made a pumpkin pie, a cherry pie and a mincemeat pie last night. It will be just Bob and I, Mike and Matt for dinner, and then Shannon, Alfie and the grand kids will come over for dessert later.
I hope to get some stitching done this long weekend...no Black Friday shopping for me. I am staying home ( I have Friday off from work), and stitch. HAPPY THANKSGIVING everyone!