After the bustle of Thanksgiving, we spent a quiet Saturday at home. My son Jon and daughter in law Amanda brought my grandson Benjamin down for a visit. They live about 1 1/2 hours north of us. He had on the most adorable hat that they had bought for him on Black Friday shopping. Isn't it adorable?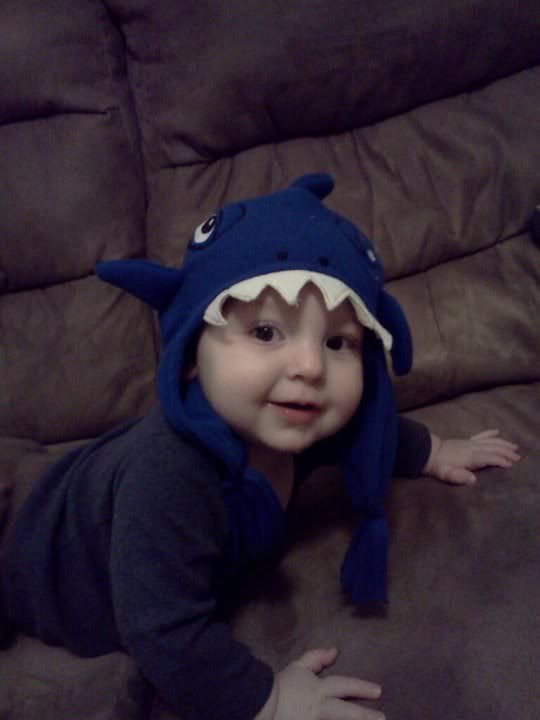 Now that they have gone back home, I am going to settle down and do some stitching this evening. I found another WIP that I forgot to mention in my next to the last post. So here is Fairy Moon by Lavendar & lace as it will be when finished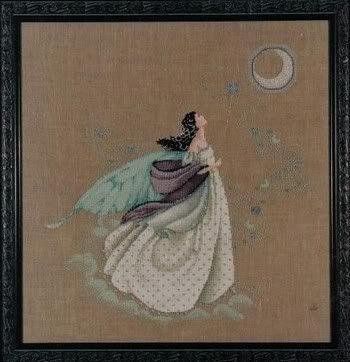 And here is my WIP so far. I am using a totally different color fabric called Lavendar Sunset, which I liked better than the fabric the chart called for: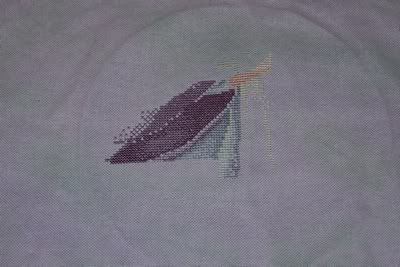 Have a good weekend everyone!