I have finished all my shopping, and now can relax. I still haven't wrapped anything yet, but I will get that done in no time. Just don't have that usual Christmas spirit this year.
I have been bitten by the knitting bug however, like I am every year at this time. I have made several ear flap hats for co workers, and friends. Here is the one I made for my grand daughter Kaleigh who is 10. She didn't want a pom pom on top.
I also wanted to share this video of my grandson Benjamin, trying to use a spoon. He is 10 months old.
I am going to make a New Years Resolution to try and post more often to my Blog. Have so many works in progress for my cross stitch, and have lost my stitching mojo for the time being. Hope to get it back though, as I do LOVE cross stitching. If I do ever get it back, I would LOVE to be able to find this design by Little House Needleworks. It was a special design for Elegant Stitch for Breast Cancer. I just love it and would love to stitch it.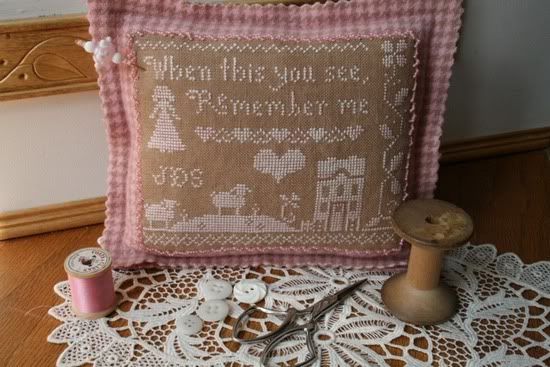 Have a good weekend.

Nikki