This has been a longgggg winter this year. We have had record snow storms, and so much snow we don't know where to put anymore. On top of that I have been sick for the past 4 weeks. I had a bad cold, and before it was even gone, I got another one!
We did go up and celebrated my grandson Benjamin's FIRST birthday last weekend though. Here he is with his birthday cupcake
And opening his presents
And just smiling and being cute
I get to have him overnight next Saturday and cannot wait. His mommy and daddy will be going out for a belated Valentine celebration.
Here is a project I finished cross stitching recently. The design is a freebie and reminded me of an old photo of me and my mama when I was a little girl.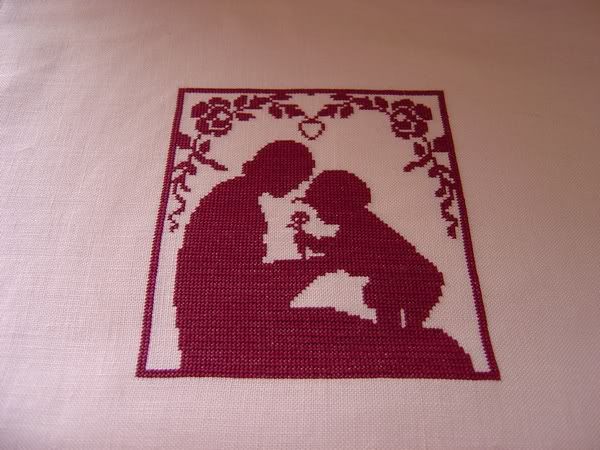 Here is the photo it reminds me of, along with a figurine that I display next to the picture.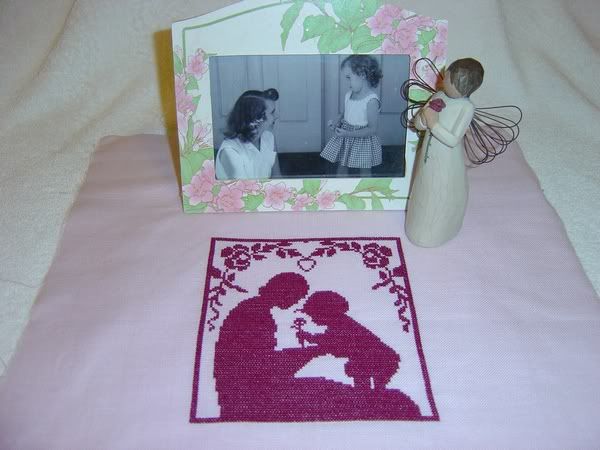 I think what I will do, is have a mat cut with 2 openings to fit the stitched piece and the photo and frame them together, maybe with a black suede mat and a silver frame? I think they will look so nice framed together, don't you think? I miss my mama so much. It hasn't even been a year since she passed away.
I am off to do some stitching, then back to work tomorrow.
Nikki