I decided to take a break from XS and knitting and dig out my crochet hooks. I had bought these Itsy Bitsy baby dolls a few years ago, and decided to make some clothes for the poor naked babes.The dolls are only 5" tall !!! Here are two outfits I made.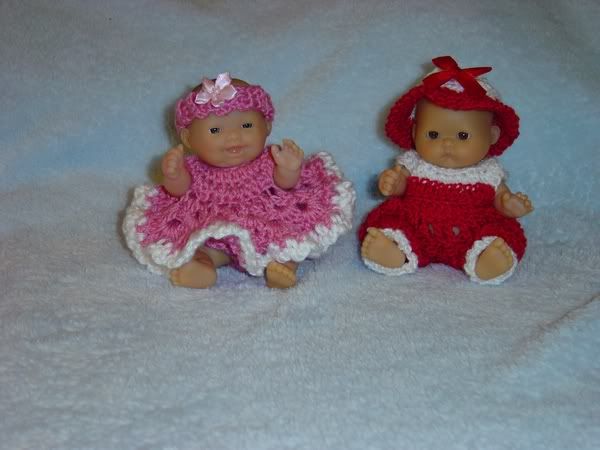 I have one more doll to make an outfit for. I think I will order a few more from Annie's Attic. I think they are so cute.
Then...I discovered teeny tiny bears and bunnies crocheted using Punch Needle Thread. They are so small. I bought these two patterns and have ordered the threads, and some other supplies to make them, and hope it arrives this week.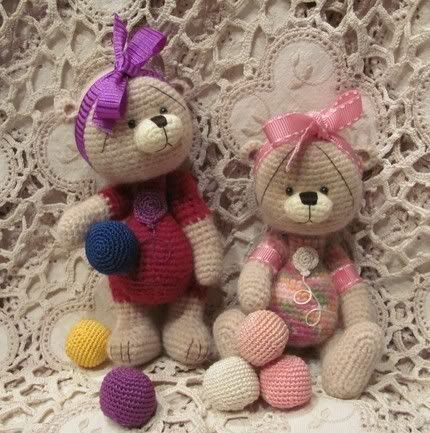 I bought the threads from this site if anyone is interested:
http://www.tedsfromthreads.com/newembellishments.htm
and I bought the patterns from ESTY. Do a search there for thread bears...there are lots, and each one more adorable than the last.
I have begun a XS project too. It is from the March 2009 Cross Stitch & Needlework magazine and looks like this:
But I found one on someone's Blog where she changed the roof and used this checked fabric, which I like better and will use this idea. It looks like this: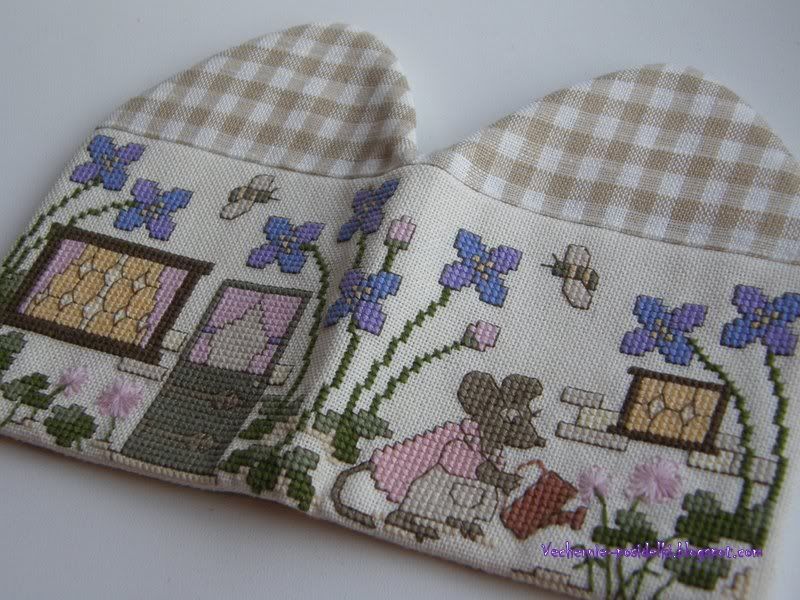 I found the brown and white checked fabric on Ebay and have that on hand for my finish. Here is my Work In Progress so far:
Have a good weekend everyone.
Nikki