It has been pouring rain most of the day. I am grateful that it isn't snow, but it has been so gloomy looking. I did manage to finish the fairy letters I am making for Kaleigh's birthday in May. The letters spell out her name, and I will see if I can find a dark lavender frame so she can hang it in her room. I put teeny little Mill Hill beads in their hair instead of the french knots it called for. I HATE french knots!!
And here is a close up so you can see the beads better.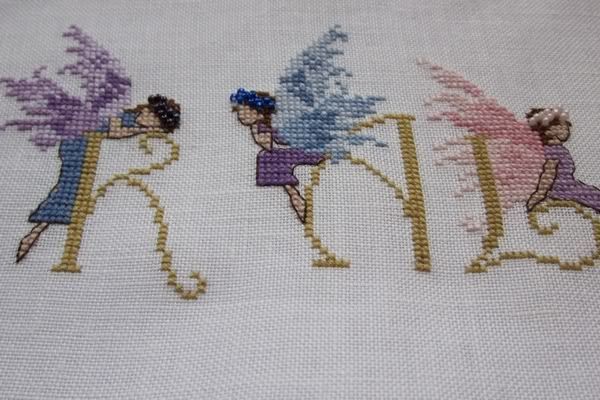 I have a big pot of homemade spaghetti sauce on the stove simmering away. I am off to make garlic toast, and have an early supper. Have a good week everyone.
Nikki