Well, summer is winding down. My Hydrangea bush is blooming, so I know it's almost back to school time. I haven't stitched as much as I would have liked this summer. Here is my progress on the Birds of a Feather Mystery SAL.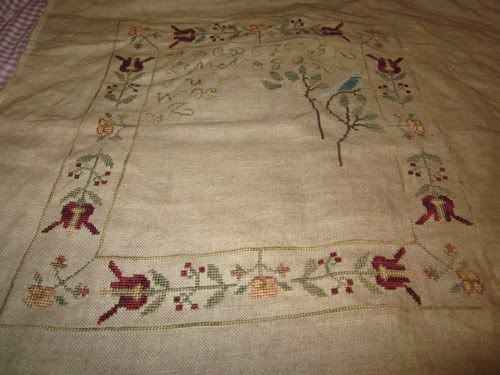 Here is some of the brand new stash I have purchased in the past couple of weeks. I want to get back into regular surface embroidery again, and a fellow stitcher made this Flowerbed Quilt with the squares she embroidered from this book. I bought the book ( which has lots of gorgeous projects) and some white muslin and can't wait to transfer some of the patterns and get started.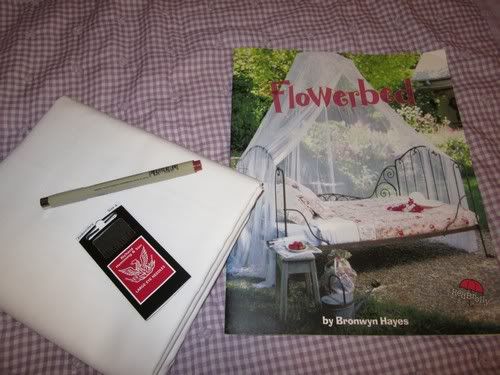 Here are a couple of more projects from the book that I would love to make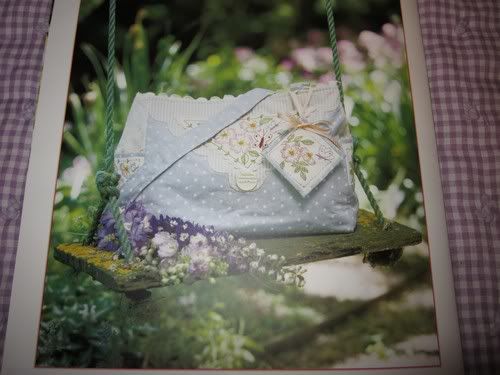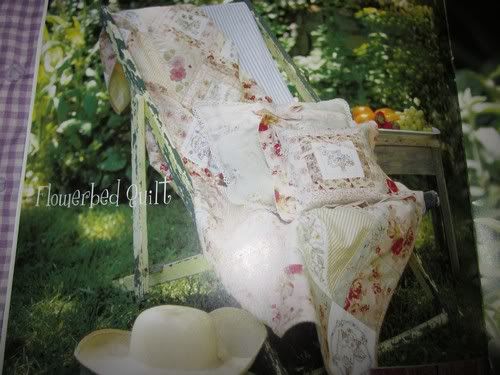 And last but not least some stitchy stash that I just could not resist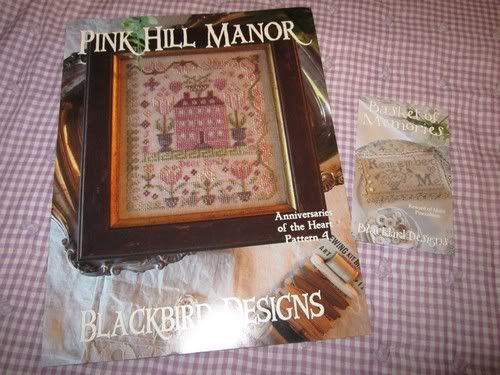 I think I will stitch a bit before bed tonight, it has been a week since I picked up a needle....too hot this summer, but tonight is cool and rainy.
Nikki