Well, DH has gone camping with our middle son Matt for a few days, so I will have the house all to myself!!! I should get lots of stitching done. It will be hot and humid, but I already have the A/C cranked, and have taken the 2nd half of tomorrow off from work to get a head start on my stitching weekend.
I started a new project this past week. I know, I know, I have soooo many WIP....but I will be working on two of them exclusively for a while. The first one is Three Things Sampler by Moira Blackburn. Here is the chart, and DMC threads. I chose to stitch it on 40ct Lakeside linen, Vintage Light Examplar. The colors just really POP in person. I am using 1 strand over 2 threads.
The 2nd project I will be starting this weekend is Sweeter Love by Plum Street Samplers. I decided on using the same fabric as above, 40ct Lakeside linen Vintage Light Examplar, but will be using HDF silks for this project, 1 strand over 2 threads.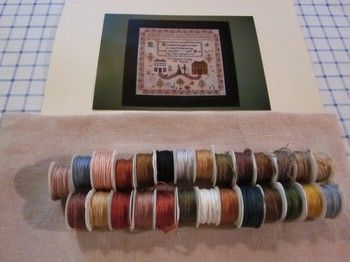 Last weekend I went to the ocean. Here in Central Maine it is not very close by and I haven't really been in about 10 years. It was so nice to walk in the shallow water, and smell the sea. The sea gulls were huge pests though. This one flew off with someone WHOLE bag of chips!! This is Popham State Beach here in Maine.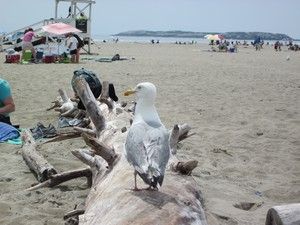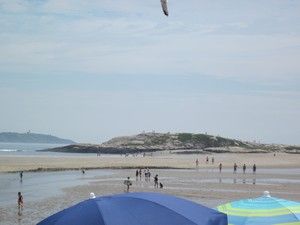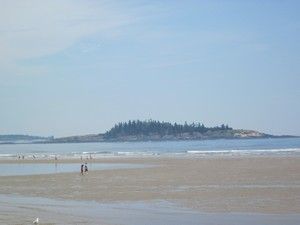 And lastly I wanted to share my beautiful Dahlia I have planted in a pot on my deck. I have 2 more of these flowers coming on the same plant....just glorious!!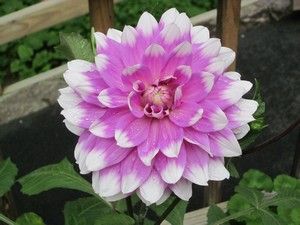 Nikki