Well, I was able to finish a Valentine Heart today. It is a freebie from Dragonfly Stitches done on 32ct Lugana from Silkweavers ( don't know the color) but it's a soft blush pink. I stitched it with Needle Necessities #193 thread. I love how there are hearts within hearts, and then even smaller hearts around the border. I will make it into a small pillow this week.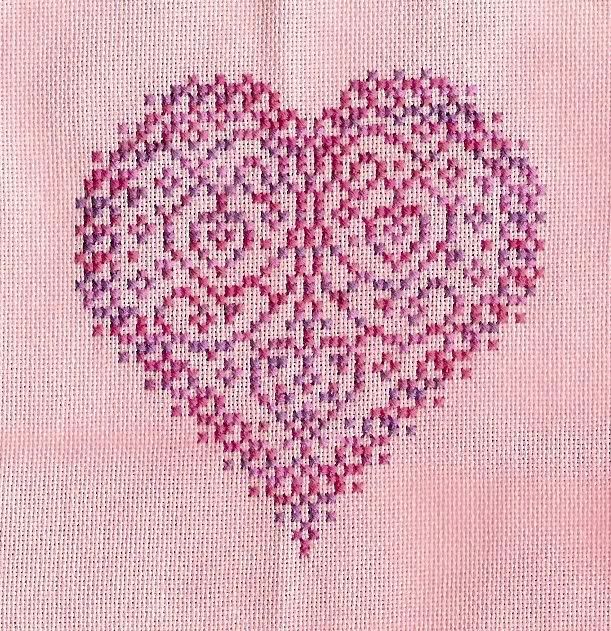 Here is what it looked like outside this morning. After the storm last night, of sleet, and freezing rain, and a little snow; with THUNDER & LIGHTENING TOO; everything was covered in ice, and looked so pretty. Kind of reminded me of THE Ice Storm we had a number of years ago here in the North East, and it was raining ice chunks most of today as it got windy and warmer.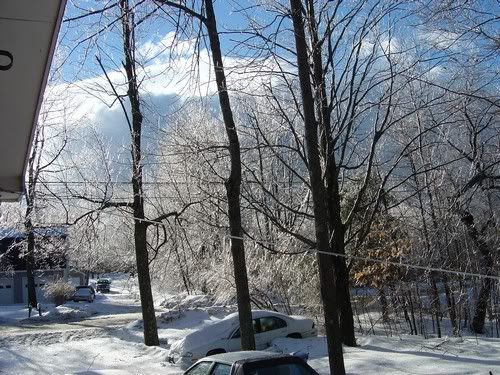 We are off early tomorrow with the grandkids for Bangor to see Jon, then back to work Monday. Sigh...the weekends just are not long enough.