I have had 5 days off from work, IN A ROW !!! It was truly a vacation for me. I didn't go anywhere special, but got a lot of spring cleaning and organizing done, a lot done on my Geneaology , and got tons and tons of stitching time in, AND the weather has just been AWESOME....very nice and sunny and warm. My Forsythia is blooming, as well as daffodils all over my yard. We got 2 new dressers for our bedroom too, and I finally got rid of the 1940's bureau we have had since moving to Maine in 1972. I found some nice curtains at Bed Bath & Beyond, and I am a happy camper regarding my "new" bedroom. I had a nice relaxing vacation, but it's back to work tomorrow.
I finished parts 1 to 4 of the Papillion Creations How Does Your Garden Grow. Part 5 won't be on her website until May, so now it is back to my work on New England Sampler, and to get caught up on the Erica Michael's blocks for The Sampler Book.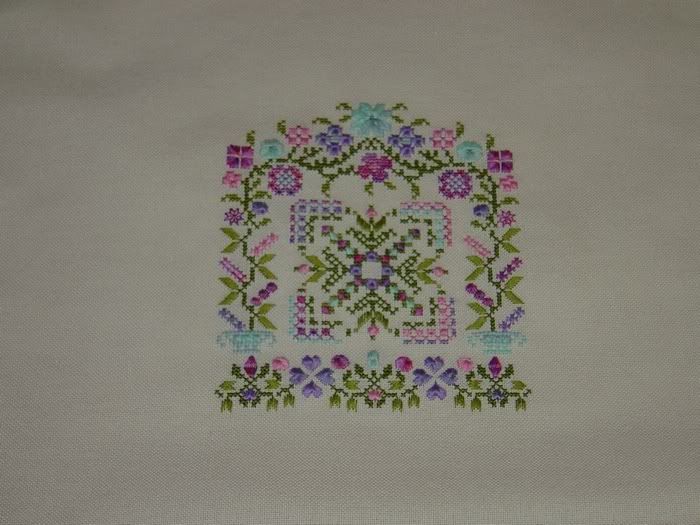 I just love the colors in this.