I started Papillion Creation's How Does Your Garden Grow yesterday morning, and this is how far I have gotten.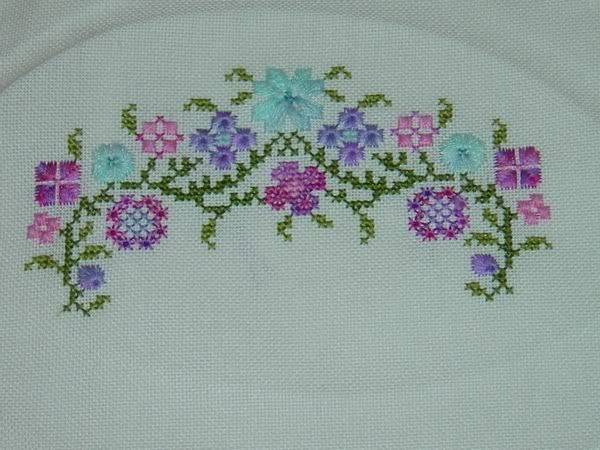 I am stitching it on Ivory 32ct Lugana. This is a SAL, and you get to choose your own colors, 4 flower colors, and 2 greens. I love the colors I chose. They are Needle Necessities, and Crescent Colors, and DMC combined. Oh, and one Caron Wildflower ( the blue). It is so much fun to do the specialty stitches. Gives me something DIFFERENT to do. I have 2 small flowers to finish, and then I am off to start part 2. Part 3 hasn't been posted to her website yet.
As usual the weekend went too fast, and it is back to work tomorrow. Have a good week.