I got a lot done, stitching wise this week. I finished my Papillion Creations Serendipity. I just love the colors.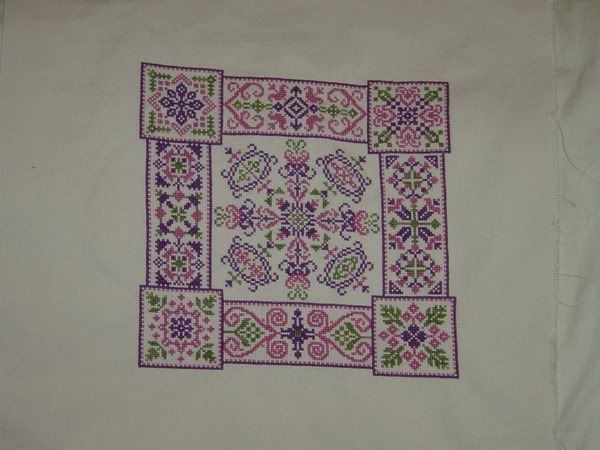 I started a small project from Blue Ribbon Designs, called Alphabet Tree. I already had to rip some of the stitches out at the bottom, as I miscounted, but will likely finish it up tonight. I am using Caron Wildflower threads on Sapphire 32ct Jobelan fabric.
I got some new stash in the mail today for a new project I am starting over the weekend. I will post pictures tomorrow, when I can take them in the daylight. Too dark tonight, and you couldn't see the colors well. Until tomorrow, take care.
Nikki