I hope everyone is having a nice holiday. The weather here in Maine is PERFECT for the 4th of July. Mid 70's, not humid and just a lovely day.
I finished my Patriotic design I have been stitching for 2 weeks JUST IN TIME!!! I spent 2 hours this morning sewing on the buttons, and framing it. It's called Heart of America by Little House Needleworks. It is stitched on 30ct R&R Linen with Crescent Colors threads. I ran out of the darker green thread at the bottom square, so had to substitute the lighter green, but I think it looks fine, and am very proud of how it turned out.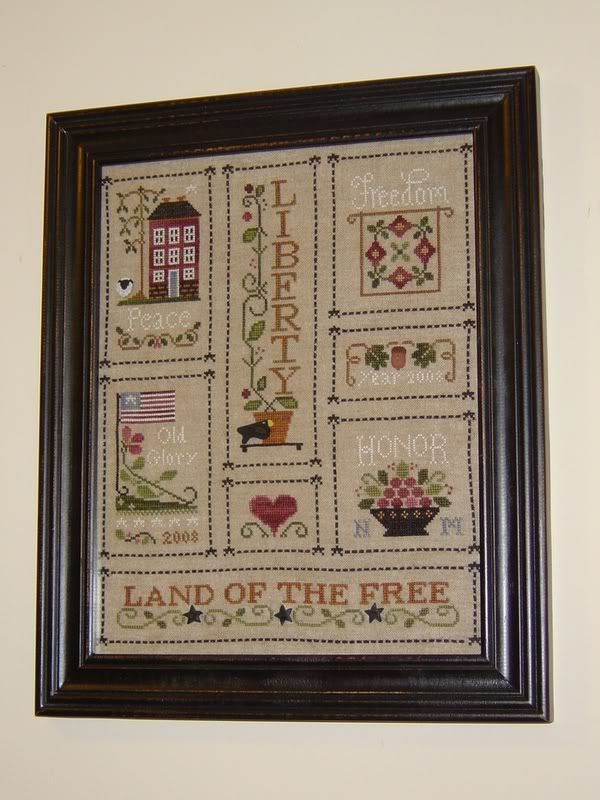 Here it is a bit closer, before I framed it: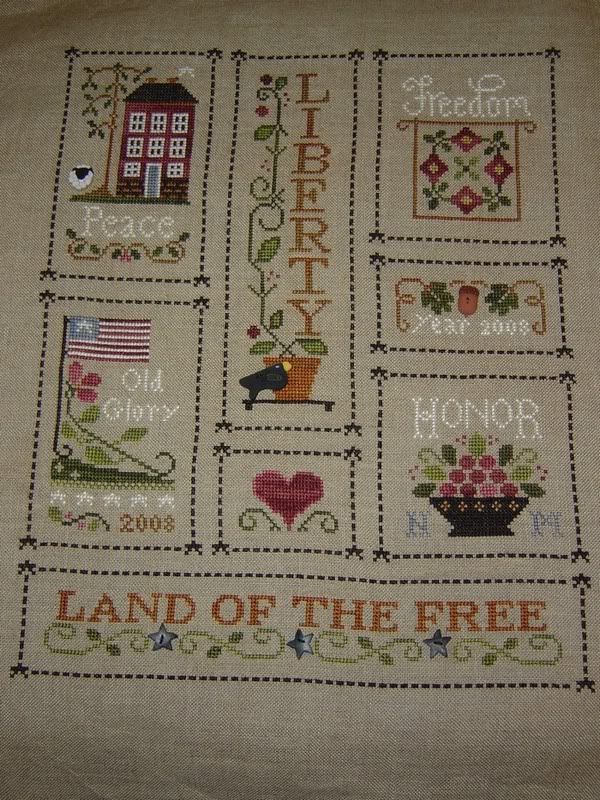 I also framed another one this morning, that I finished last year. It is called America by Little House Needleworks, and was stitched on 27ct Linda cloth with DMC threads. I love this one too!!
I have been working on New England Sampler a bit each day during breaks at work, and it is coming along nicely. Here is my WIP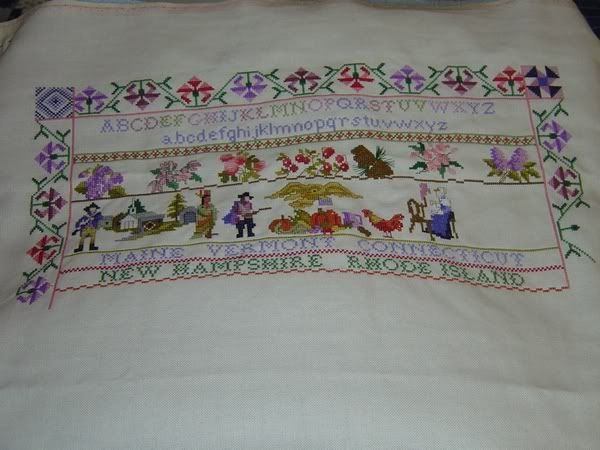 I have found a different design to stitch another Soldier Memorial, and will get started on that in the next week or so. For the rest of the holiday weekend I will work on the remainder of Part 6 of my How Does Your Garden Grow, and perhaps dig out some of my older WIP's and see if I can't finish one of them !!
Tomorrow we go pick strawberries as they are ripe and wonderful this year. We went last Sat. with my granddaughter, and ate them all up during the week. Yummmmmmmmm
Take Care
Nikki