Whew, it is HOT HOT HOT and humid this weekend here in Maine. I took Thursday and Friday off from work, so I could have a "mini" vacation and a 4 day weekend. I got quite a bit of stitching done. I found that if I rotate my WIP, I think I can get them done faster.
Here is the border for Just Nan's Common Ground all finished. I started this project about a year ago, and only had gotten 2 or 3 flowers done. This week I finished the border. It is done with DMC threads, and a piece of 28ct fabric I had in my stash, and I can't tell you what it is, but is soft, and feels wonderful. The picture is sideways, but since it is just the border, I don't think it matters.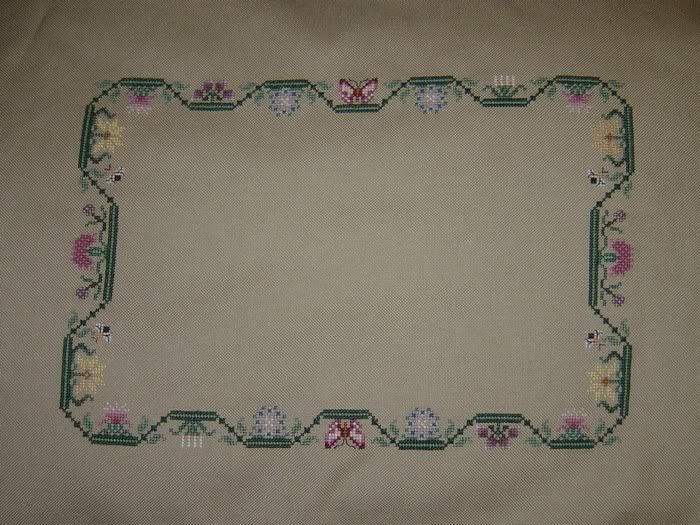 I also was able to get Part 7 & 8 done on the Papillon Creations Stitch Along called How Does Your Garden Grow. There are 4 more parts coming in Sept, Oct, Nov & Dec....then I can frame and hang it in my bedroom.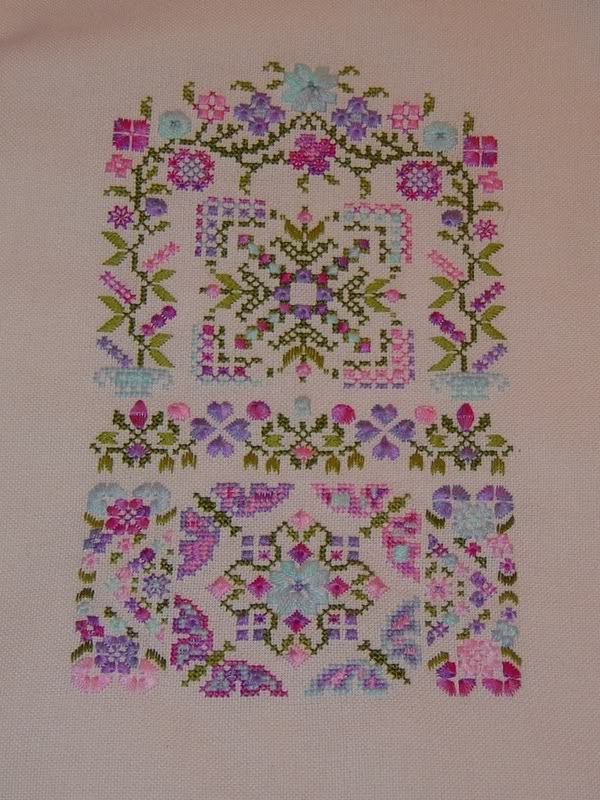 I was going to begin a another LHN design tonight, called Home of a Needleworker too, but don't have all the Crescent Colors it calls for; so I have decided to start another Just Nan, called Needle Story. It is a band Sampler with a stitching theme, and it not very big, and should stitch up quickly.
Thanks for stopping by.
Nikki