I haven't posted in a while. With my mother's health problems, and some of my own, I just haven't been up to posting much in the past few months. I have been busy stitching however. I finished my Just Jan Common Ground at the end of summer. Here is what it looks like: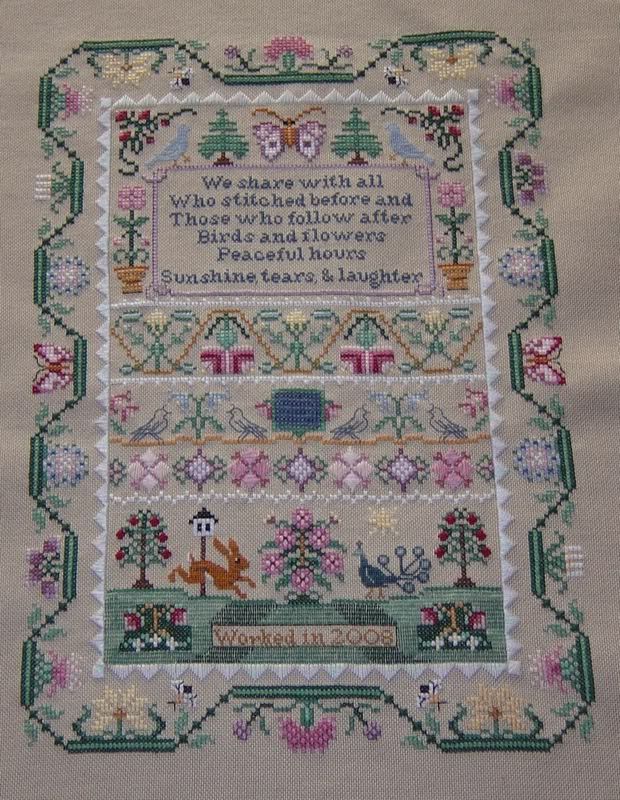 I did a piece for Halloween, but didn't finish it off, so it will be for next year. It is Smell My Feet from La D Da, and was in the JCS Halloween issue magaine: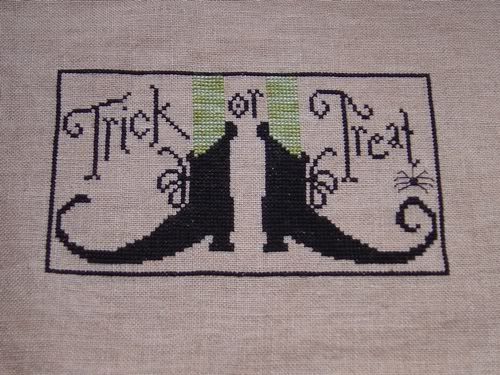 I then moved on to do a Fall freebie from Pelin Tezer's website. I used Needle Necessities overdyed fall colors: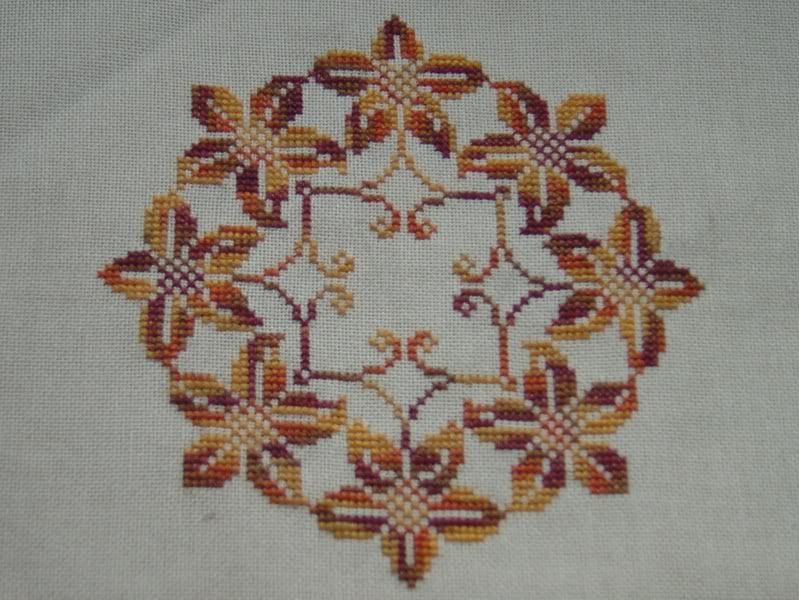 Next, I stitched this design from Prarie Schooler I found in a 1991 issue of Cross Stitch Sampler magazine: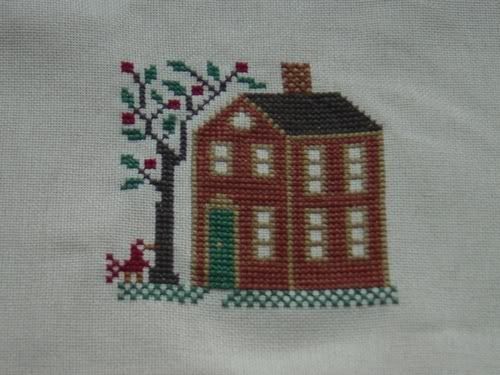 This is a Good Huswife design I found in a 1999 issue of The Needleworker magazine: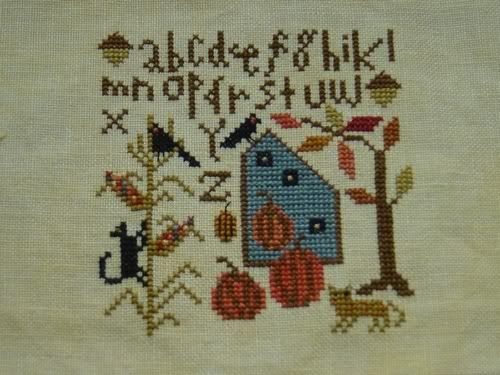 This Thanksgiving horn of plenty was from a older Leisure Arts hardcover book. It was a band sampler, and I choose a portion of it to stitch this: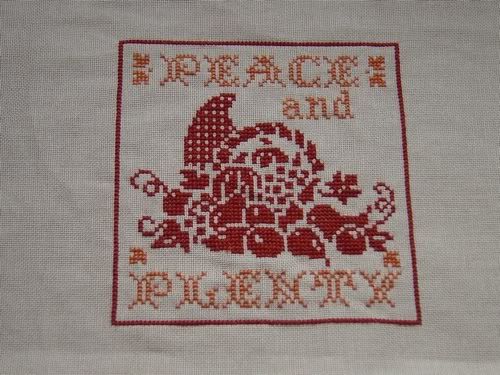 This is a design I stitched for a co worker who is just about to become a grandmother any day now. It was from a 1988 Gloria & Pat booklet. I plan to stitch the baby's name and date of birth under the design once he is born. This is the frame I will put it in. It is just sitting in the frame in this picture.
Here is a close up: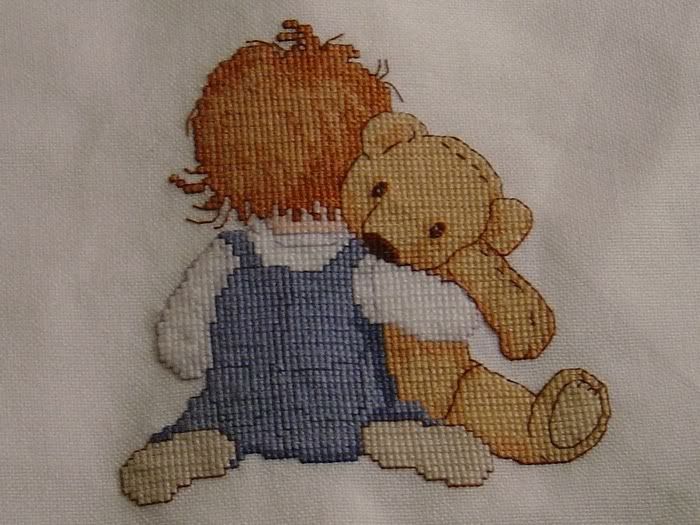 And last but not least is a Christmas Tree from the Dec The Gift of Stitching online magazine. It was shown done in blues, but I changed the colors: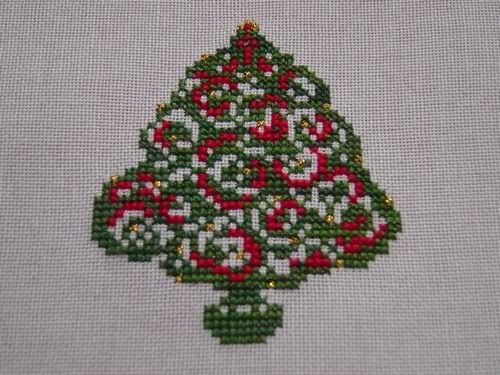 It's good to be back posting to my Blog. Until next time, enjoy this warmer than usual November weather !
Nikki