UPDATE: 7 pm I picked a winner for the magazine giveaway and it is MONICA! I emailed you Monica for your mailing address.
Happy Valentines Day to everyone. To celebrate I sewed my two Love finishes into two small pillows. I think they turned out kind of sweet. I am not a seamstress and didn't have any Valentine fabric but I managed to make them into pillows. You can click the pictures to make them bigger.
See the bracelet with the pillows? My grandfather gave it to my grandmother BEFORE they were married. I do not know for what occasion, but I like to think it might have been for Valentine's Day. Now, this bracelet is OLD....my grandparents were married in 1912. He had it engraved with her initial "M" on it. When she died in 1960, my grandfather sent it to me as a keepsake. I was 10 years old at the time, and have kept it safe ever since. I think it is very romantic. Here is a picture of them when they were first married.
This is what DH came home with this morning from work as my Valentine's Day gift.....aren't the flowers beautiful? I LOVE begonia's and am sooooooo ready for spring and to see them blooming in my garden. It was very sweet of DH and I love them.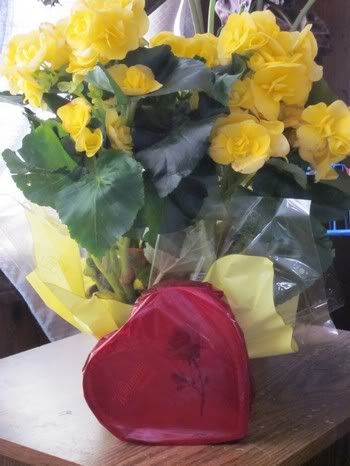 And last but not least, I will be having a Valentine Day Giveaway for this Cross-Stitch & Needlework magazine. It has the chart for this sweet sewing set in it. All you need to do to have a chance to have this magazine is to become a follower of my Blog, and leave a comment with your email address. I will pick a winner tonight, Feb 14th at 7PM.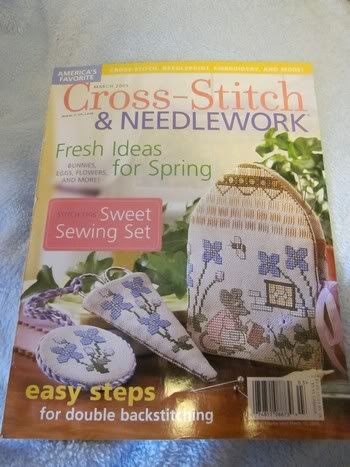 Hope you all have a wonderful day.
Nikki