We haven't had much snow here in Maine this winter, mostly rain; but look what happened during the night.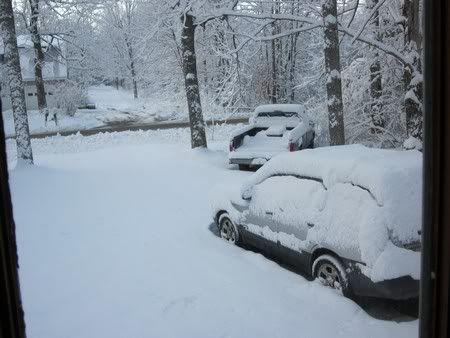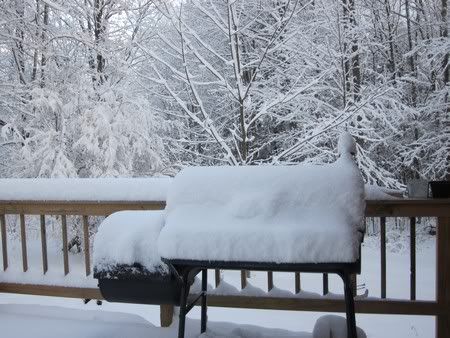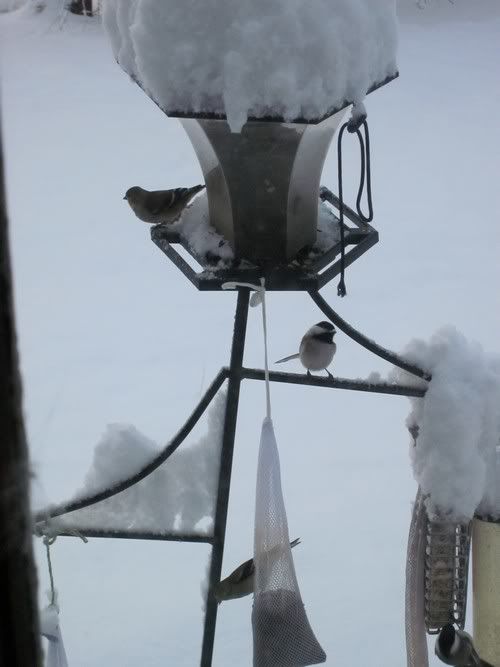 I got more stitching stash in the mail yesterday. I really have to stop buying things but I just love so many things!! LOL. This is The Butterfly Garden by The Drawn Thread. I stitched Perennial Garden a few years back and have it hanging in my bedroom, and this will be PERFECT with it. I am going to use 36ct fabric and DMC and Threadworx threads, which I have also ordered online.
This is all of yesterday's treasures. I just love these hand dyed trims I get from a seller on Ebay. She threw in the buttons for free. They will make such nice trims for all the small things I want to finish off that I have stitched. And Bohin scissors!!!!! I now have about 6 pairs of nice embroidery scissors. And my #1 HDF floss of the month shipment arrived, silks. Yummy. AND, see the cute little turtle pin? When I make my first pincushion, he will reside on it!
I made a homemade Chocolate Cake and it just came out of the oven and smells so wonderful in here. My daughter's birthday is today, and mine was last week, so we are going to have "our" birthday cake, with vanilla ice cream today.
Nikki
PS...Happy Birthday to my daughter Shannon!!